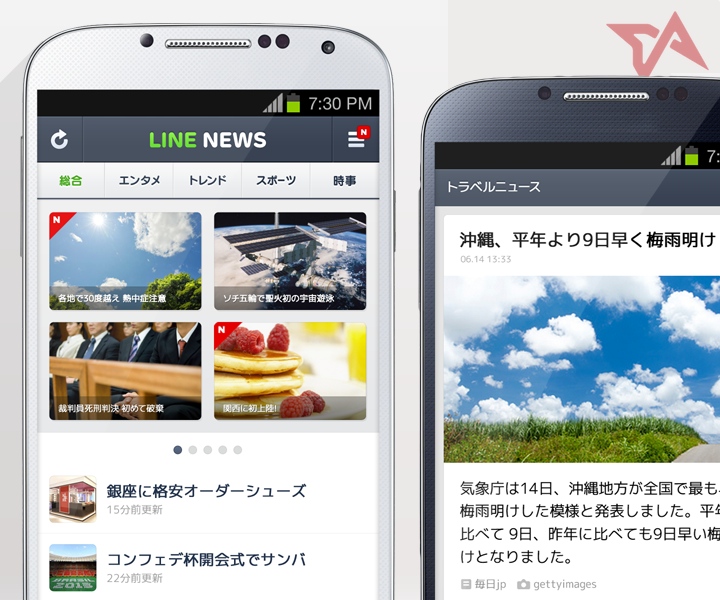 Korean-Japanese social messaging service Line is not so much a single app as it is a media empire. With Line-branded social gaming, a Line Camera app, Line Anti-Virus, Line Novel for e-books, Line Manga, and cartoons featuring Line's iconic characters, Line has expanded into a mobile-first web portal that threatens Facebook, Google, Yahoo Japan, Whatsapp, and lots more rival products. Today the social app has one more companion app in the form of Line News, which has launched in Japanese.
Line News is free for Android and iPhone, and has been quietly launched with no official word from NHN Japan, which runs the Line Corp division. It features syndicated news from all kinds of Japanese news sources for everything from politics to gossip, sumo to Formula 1.
Line currently has just over 190 million and will soon break through 200 million. But about 70 percent of Line's users are outside of Japan.
The launch of Line News app looks like bad news for Japan's top web portals, such as Excite, Yahoo Japan, and Google News Japan.
If you speak Japanese, get Line News for iOS and for Android.
(Source: Inside.com.tw – article in Chinese)
(Editing by Enricko Lukman)