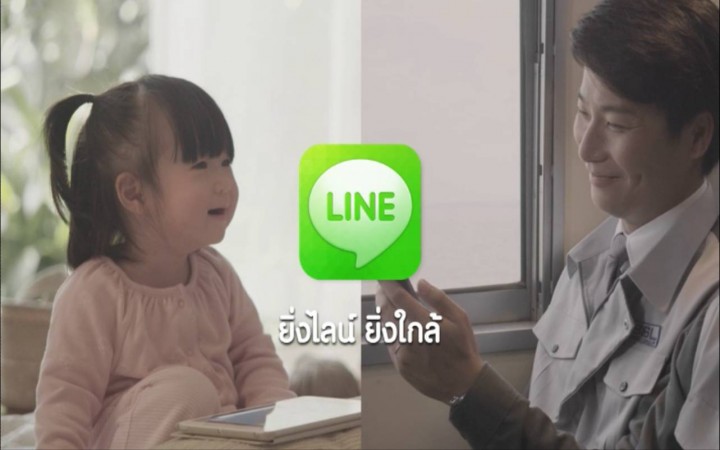 Today Line, the popular chat platform, launched its first TV commercial specifically for the Thai market.
According to Line, the TV commercial comes in three episodes. It's is based on real-life stories of Thai users who love Line. The three stories were selected through a Line Story Contest' held in September, in which over 8,000 Line users sent their own experiences of how Line enriched their lives.
Lee Jin Woo, GM of Line, provided the following statement.
We are delighted to feature real stories of Line fans in Thai as our first local commercial The huge volume of stories we received shows clearly how LINE plays important part in the ways that Thai people communicate. Thailand being one of the most important regions for Line, we will continue evolving our features and services to offer most fun and engaging mobile experiences that are beyond Thai user's expectation
The first segment to air is titled, "The More You Use LINE The More You Get Closer with Your Beloved One," and will be broadcast on October 31st. The two other segments will follow by the end of the year.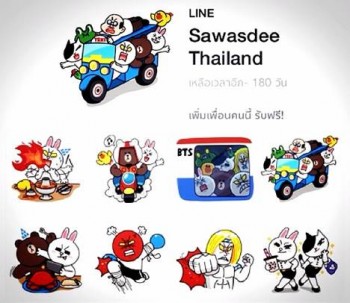 Line also recently developed a localized sticker set developed only for the Thai users, called "Sawasdee Thailand."
Line has run similar television ad campaigns in India, Vietnam, Phillipines, the Phillipines, and Taiwan and Singapore. It even has its own animation TV show in Japan featuring Moon, Cony, and Brown.
Line currently has over 280 million registered users, 18 million of which are located in Thailand. The company has yet to reveal figures for active users.
(editing by Josh Horwitz)