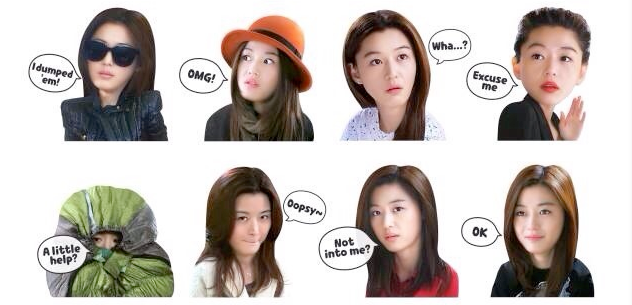 The oversized stickers on messaging apps like Line have been central to their success. But the stickers are usually of the cutesy-cartoony variety. That changes today with what Line says are its first ever photo stickers (pictured).
The new photo stickers show South Korean actress Jeon Ji-Hyun in the popular romantic comedy My Love From the Stars. The stickers came out today, and are free to download. Depending on where you are, the stickers might be in your local language – they popped up for me in Chinese: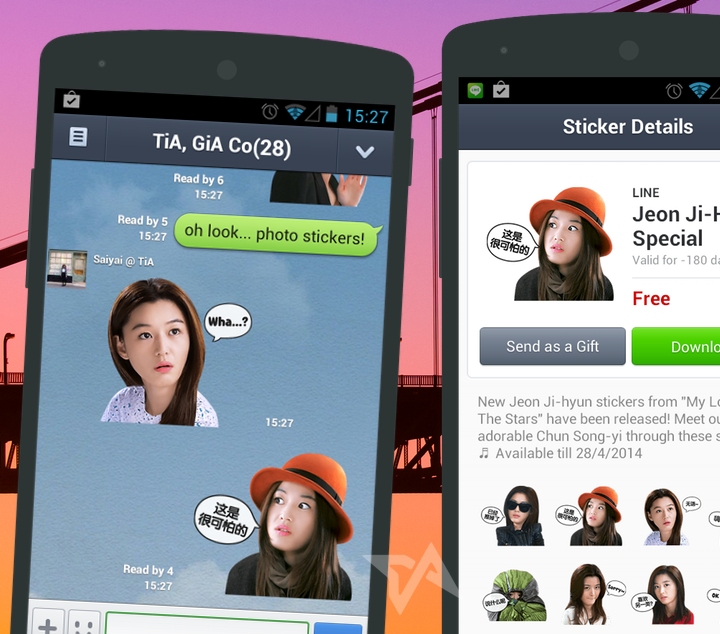 Line's stickers are a popular way for brands to promote themselves, as they're advertising dressed up as confetti. They're also a huge money-spinner for the Korean-Japanese app. Line brought in $194 million in revenue in Q3 of last year, mostly from business related to stickers and social gaming in-app purchases.
(Editing by Paul Bischoff)