China's messaging app scene might be dominated by WeChat, but Japan-made rival Line nonetheless launched officially in China in December last year. In order to boost user numbers and visibility, Line has teamed up with one Chinese Android app store to promote the app in a fun way.
The deal with Wandoujia sees Line promoted heavily on the third-party app store, as well as special stickers based on Wandoujia's pea icon/name now available for download for Chinese users of the app. These are the promo stickers: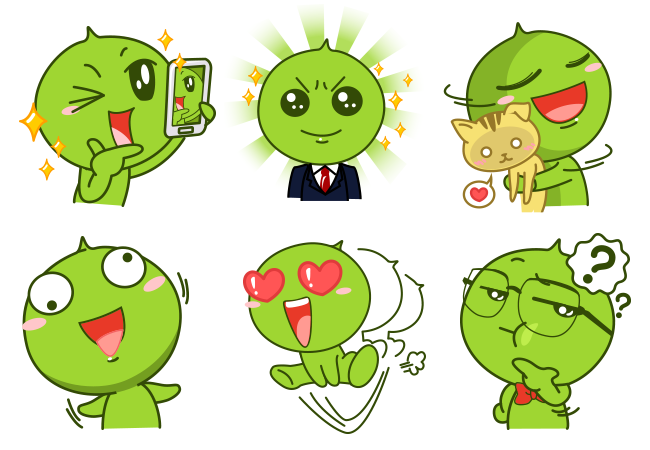 Wandoujia is one of China's top app stores for the nation's hundreds of millions of Android phone users, adding 500,000 new users per day to its mobile app store. It's an alternative to the very unpopular Google Play store in China.
It's not clear how Line is progressing in China in terms of user numbers. In such cases, no news is usually bad news. We've seen that Line has grown to have 18 million registered users in Thailand, 17 million in Taiwan, and 14 million in Indonesia – but I get the feeling that Line has fewer on board in mainland China.
On the Wandoujia app store, Line has been downloaded a total of three million times, in contrast to WeChat's 130 million downloads on the same site. Not a good indicator of possible user numbers, of course, but it's an interesting indicator of how seriously Tencent's WeChat dominates this market.
(Editing by Paul Bischoff)