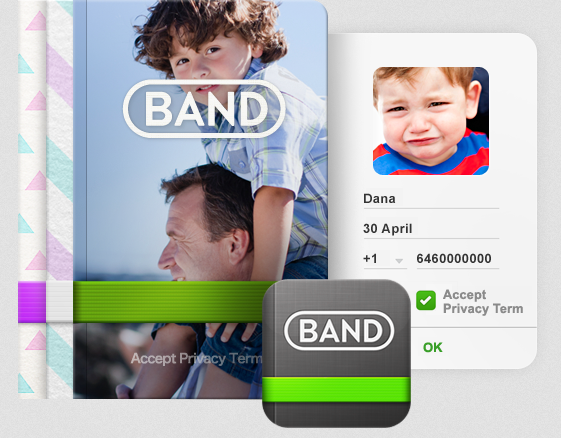 The Japan-made messaging app Line is once again challenging Facebook, this time by adding a mini social network for its 100 million-plus users to try out. Called Line Band, it's a social app for friends to arrange to meet, share albums of photos, state your mood, and remember your buddies' birthdays.
The new Line Band app was launched as a standalone app for iPhone and Android a few days ago, and was noticed by TheNextWeb team earlier today. It's actually more like Path than anything else, or a sort of stripped-down only-on-mobile Facebook. Line Band uses the visual cue of a paper notebook, replete with customizable covers and ribbons. The new app can also be used to form social groups – Bands – and you can set notifications and events within your Bands: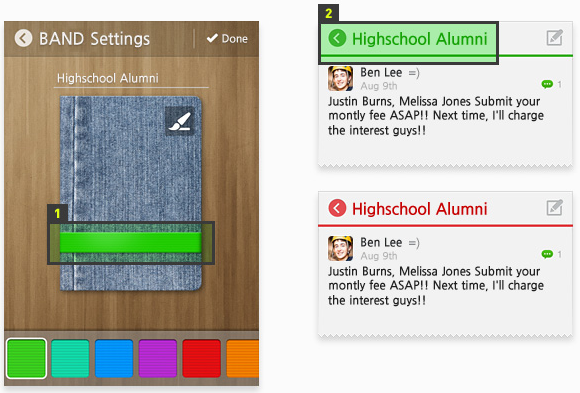 In some ways, Line is now emulating the China-made WeChat app, which has a mini social network baked into its regular app in a section called Moments. As its name suggests, Moments is a lot like Path too, with an element of Weibo thrown in as well.
But Line Band seems to go beyond what the other apps are doing, and makes its 'group messaging' app a lot more adept at group socializing in a much broader sense. It's a great-looking app as well, so hopefully it'll force WeChat and some other rivals to update their ancient-looking and laggy apps.
Line Band is here for iPhone, and here for those on Android.