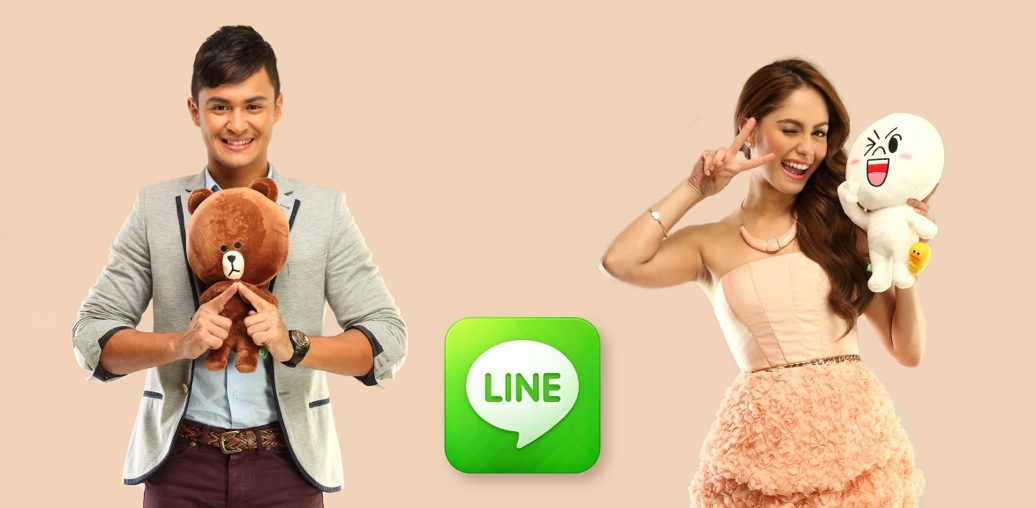 Popular messaging app Line was spun off as a subsidiary of NHN (KRX:035420) earlier this year, which means we're going to get quarterly financial updates on the app's progress. In figures for Q2 2013, now that Line has over 200 million registered users, we see that the free service brought in a staggering JPY 9.77 billion ($100.7 million) in revenue.
That figure includes in-game purchases (53 percent), sticker pack purchases (27 percent), official accounts, and sponsored/branded stickers. Line app's revenue was up 66.9 percent over the previous quarter. It has sky-rocketed from $3.1 million in Q2 2012: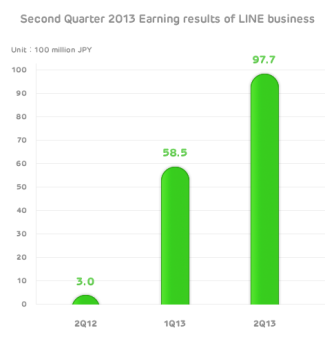 The core messaging app now accounts for 76 percent of the revenue at the spin-off, Line Corporation. Its total revenues for Q2 this year hit JPY 12.8 billion ($131.9 million). Akira Morikawa, the CEO of Line Corp, says they "aim to achieve 300 million users within 2013." That's possible with its global expansion, despite strong competition from Whatsapp, Facebook Messenger, and other Asia-made apps like WeChat.
Aside from social gaming and the ubiquitous animated stickers/emoticons, Line has lots more monetization channels in mind as the social messaging app seeks to become a broad social platform. It's already trying out e-book and manga publishing and launched a news app last month as the company seeks to transfer NHN's web portal model to the smartphone age.
(Editing by Enricko Lukman)