Messaging app Line has updated to v4.0 on Android, but it hasn't resulted in a much-needed visual update for the old-looking app. Instead, Line has added a theme store to make it easier to find and apply colorful themes to the Android version of Line.
Line already had a couple of free customizable themes before, but now the new theme store adds a lot more options. Inevitably, the good stuff requires paying for. So now themes are yet another way for the app to monetize from its 340 million registered users, alongside social gaming purchases and stickers. The theme store has two paid themes – green and yellow. Hello Kitty and Rilakkuma themes are on the way. I'll bet there will be sponsored themes from brands soon.
Here's the new theme store: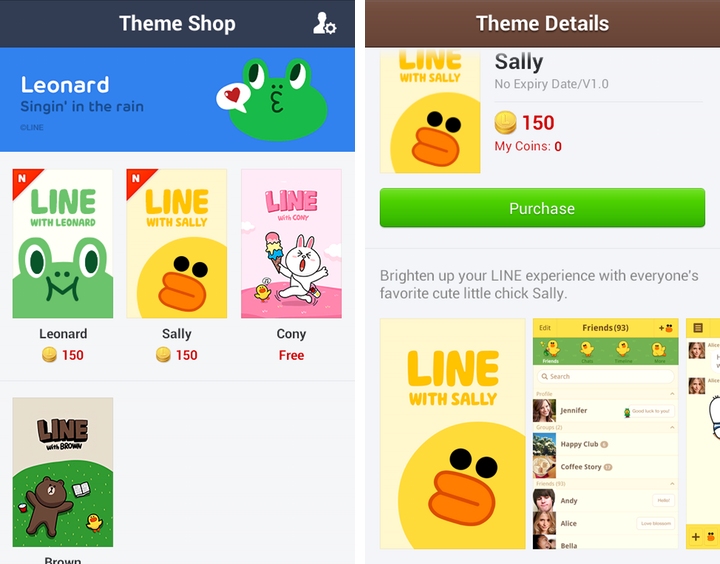 And here's the yellow theme that'll cost you money: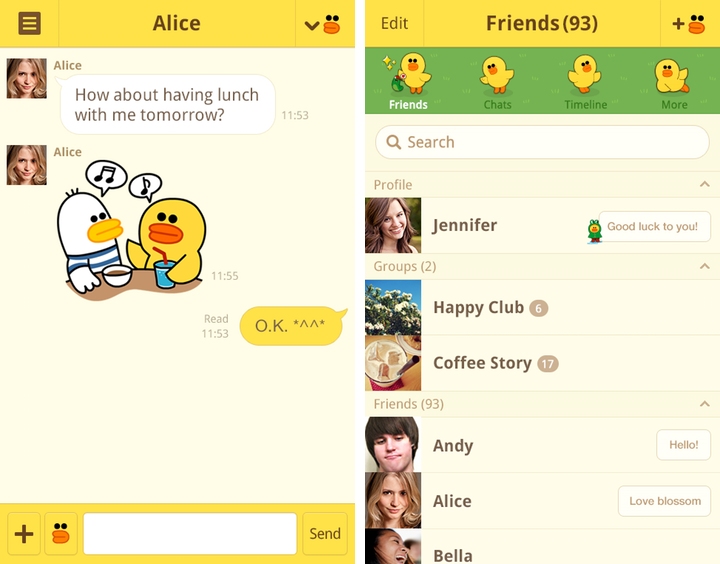 Line app looks awkward and non-native on both iOS 7 and Android 4.0+, so NHN, the parent company, really should've made more effort in giving the app a visual refresh instead of allowing users to make it look even more ungainly. I don't mind all the garish colors, but it's unwise to leave an app feeling so lumpen on both the main smartphones OSes. The app looks and feels like it was built in 2008. It's time for Line to be built from scratch.
Rival app WeChat rolled out an update recently that looks great and really up-to-date on Android, which should help it as the China-made service guns for new users around the world.
Line for Android is here.
(Editing by Paul Bischoff)