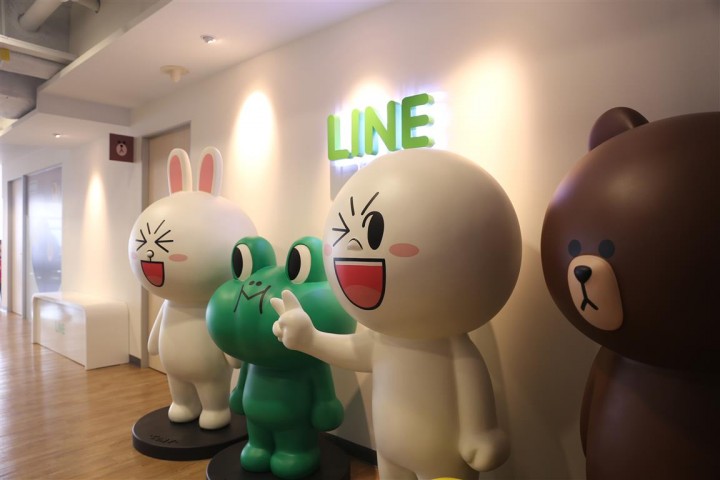 The smartphone gaming market is a fickle beast. Hit games once elevated the revenues of DeNA (TYO:2432) and Gree (TYO:3632) to the stratosphere but neither gaming giant has truly conquered the international market. A major obstacle is their inability to create a development platform that can rival the App Store or Google Play in terms of users or developers. Line, the Japanese corporation taking over the world with free messaging and fun stickers, thinks it can be the company to finally crack the code.
According to CNet Japan, today in Tokyo, Line announced it will create a US$100 million fund the tentatively titled "Line Game Global Gateway" in September. The fund will be managed under the to-be-established Line Ventures.
In addition, Line announced its acquisition of a 10 percent stake in leading game company Gumi. After a fallow period, Gumi has been the darling of the game industry recently in part due to the runaway success of the game Brave Frontier. The terms of the deal were not disclosed but Gumi is expected to IPO later this year and reach a valuation of up to US$1 billion. CNet Japan reports that Gumi will start producing games for the Line platform by the end of 2014.
Line is a gaming company just as much as it is a messaging company. At today's press conference, the company announced its 490 million users have downloaded its games 410 million times, and in December 2013, App Annie placed it at the top spot for app publisher revenues, largely due to its prowess in gaming.
The company might have implied a shift in strategy when it culled 14 games from its roster of 55, as seen in the latest earnings report by Naver, its Korean parent company. The logic for that calculated reallocation of resources is now apparent.
See: Line revenue spikes 25% to US$177M as company shotguns towards IPO
Dr. Serkan Toto, a researcher and consultant on Japan's gaming industry, writes that this deal gives the Line game platform "the attention it [requires]". Dr. Toto also spoke to Tech in Asia and had tempered enthusiasm for Gumi's decision to enter the deal. "In the US and large parts of Europe, this will be an uphill battle, as WhatsApp and Facebook [Messenger] are already so powerful […] this deal will make it easier for Gumi to get distribution in Asia and other areas where Line is winning. But America? Not at the moment."
If Gumi's ultimate goal is to become a globally recognized gaming brand, collaborating with Line might not be sufficient. However, the messaging powerhouse does give the Japanese brand its best chance for success.
We have reached out for comment to both Line and Gumi and will update this article if they respond.
Update
A Line spokesperson confirmed that the Gumi investment is being handled separately from the US$100 million fund. Terms of the deal were not disclosed. Regarding the terms of use for third party developers, Line is still discussing how revenues will be handled. The App Store and Google Play both charge 30 percent revenue in exchange for being listed on those platforms.
9月3日と4日にスタートアップアジア@東京を開催します!割引コード < TECHINASIA >を使ってみて下さい!
Startup Asia Tokyo 2014 is on Sep 3 and 4. Unlock secret level using code < TECHINASIA >