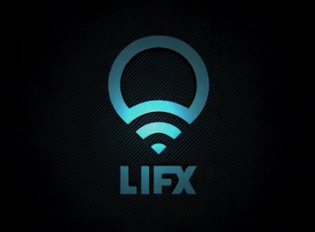 Last Thursday, I was catching up over the phone with a friend, Ben Hamey, a mobile app developer from Melbourne. He told me about a new project he was working on, a smart light bulb that could be controlled via your mobile phone. He mentioned that it was under review by Kickstarter and would hopefully be launching soon.
I was very excited about the idea as my parents had run an electronics store in the Sydney CBD for about 20 years. I was very familiar with light bulbs as it was one of the popular product lines that we sold. From a consumer perspective, other than the emergence of energy efficient light bulbs, I had not seen a lot of innovation in this area.
The smart light bulb known as "LIFX" (pronounced LIFE-X), is a wifi-enabled, energy efficient, multi-colored LED light bulb that you control with your iPhone or Android. LIFX also has an SDK (software development kit) to allow developers to have full control over the light bulb and the software. See the video below for a visual overview of how it works.
We both thought it could do well on Kickstarter given the target audience and the previous success of another Australian Kickstarter project, Ninja Blocks, a platform that enabled its hardware devices to be connected to web apps such as Twitter and Evernote. Ninja Blocks had previously raised US$102,000 on Kickstarter and later $1 million dollars in seed funding.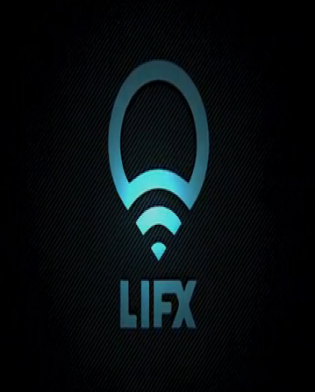 In less than a week after our conversation, LIFX has raised more than $1 million dollars on Kickstarter – that was in just four days. Based on this Kickstarter blog post, LIFX may be the fifth-fastest Kickstarter project to raise $1 million dollars.
The LIFX team is comprised of Phil Bosua, Andrew Birt, Andy Gelme, John Bosua, Ben Hamey, Dave Evans and Guy King. It has been designed and prototyped in Melbourne, Australia, and San Francisco, USA. Manufacturing will occur in Melbourne and in Shenzen, China. The expected project delivery date is March 2013.
In a recent interview with The Age, Phil Bosua, the inventor behind LIFX revealed his inspiration:
Basically a friend of mine was sort of saying that they wished that they could have a wireless [light bulb] switch in their home because they were renovating and didn't want to cut up their brick wall to run a wire down it. And he basically asked me [what I could do about it], because he sort of knew that I was the inventive type. I said, 'Well, actually, I think there's something in that. I think it would be possible to connect your smartphone to your lights. [And] it really just grew from that."
LIFX is not the first smart light bulb. There is also the Insteon and the Switch light bulb. Nor is LIFX without criticism. Reuters has also raised concerns about the product.
What is certain is that there is consumer demand for this. LIFX has pre-sold $1 million worth of orders before production has taken place. Kickstarter has played a vital role as it has enabled LIFX to get off the ground. The LIFX team has also been overwhelmed with the response from Kickstarter and has set up a technical blog to answer the stream of questions coming in.

The LIFX project has a challenge ahead of it and heightened public expectations. Let's hope that the LIFX team can reinvent the light bulb and take us into the future!