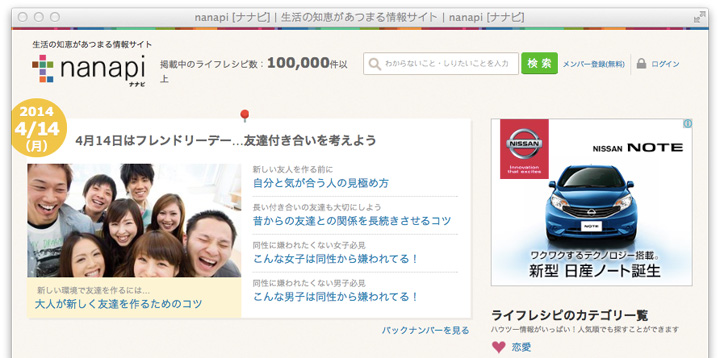 "When I was a high school student, I was in love with the internet," says Kensuke Furukawa, CEO and co-founder of nanapi, a Japanese lifehack media site. Indeed he was.
In 2000, 19-year-old Furukawa founded Milkcafe, an online bulletin board for students. Back then, he said it was very difficult to find information about universities and schools so he made an online forum for students to share information on the internet. It boomed. At its peak, Milkcafe garnered 10 million pageviews each month and was sold to CYBRiDGE for 10 million yen (US$100,000) in 2009.
"We used open source technologies and got high school students to help us do the coding," he says. "I didn't think it could grow this big."
In 2003, Furukawa founded Shitaraba BBS, a forum built for the general public. In 2004, Furukawa met Takafumi Horie, CEO of Livedoor, an internet giant back then for a job interview but it turned out that Horie was more interested in Shitaraba BBS. Furukawa sold his website for about US$1 million and also took up the job to continue managing Shitaraba BBS.
After graduating from Waseda University in 2006, Furukawa joined Japanese human resources company Recruit for three years. In 2009, he left the job to start nanapi together with former Rakuten engineer Shuichi Wada. Nanapi is Japan's largest lifehack media site that has 28 million visitors and generates over 60 million pageviews every month.
(See: How a high school dropout became a multi-millionaire entrepreneur)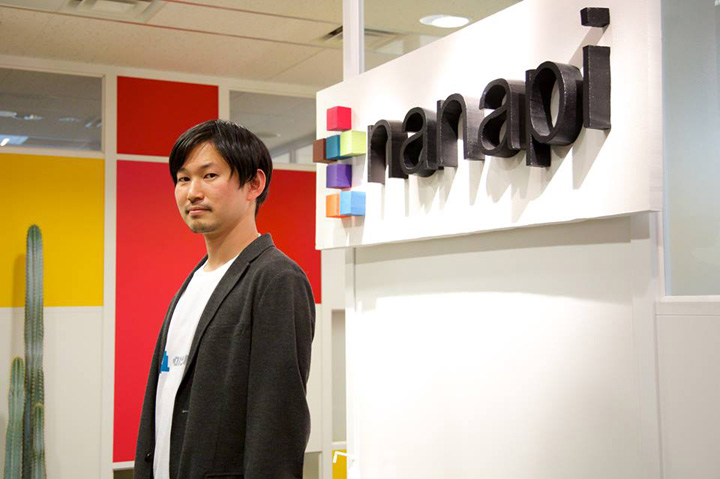 "Nanapi's vision is to create more things you can do," says Furukawa (pictured above).
The website's growth has been very impressive. In its first year, it attracted about 400,000 visitors each month. In 2012, it grew to 6.4 million and hit the tipping point in 2013 when it garnered 24 million visitors in a single month.
"For a start, we have many writers who are very influential contributing to nanapi. They made a big buzz on social media and that got us to a good start," says Kazuhide Harada, CMO at nanapi when asked about the website's early growth strategy. "Mr. Furukawa is also a famous blogger that's why he wrote articles by himself and the other bloggers contributed articles to nanapi." Harada also shared that nanapi spends a lot of effort on SEO and social media.
Today, nanapi still relies on the community to supply readers with fresh content. It has a crowdsourcing service for writers where it lists out all the articles it needs. Writers pick the stories and work on them. Nanapi's editors will do the final edits before publishing. Every published article earns the writer a nominal fee of 300 yen (US$3.00).
(See: Crowdsourcing platform Lancers produces $200 million freelancing gigs and it is still growing)
In December 2013, nanapi launched Answer, a new Q&A mobile application. What's unique is that content on Answer only stays for 24 hours. "Questions are usually about life problems and people don't want to be reminded about it," explains Furukawa.
Answer has shown great promise so far with over 100,000 users generating a whopping 20 million pageviews. On average, users are spending 22 minutes on the application.
In March 2014, nanapi launched IGNITION, an English site that authors long-form inspirational articles. It is nanapi's shot at going global.
"We want to be a global company and we are just starting to explore the world outside of Japan. Hopefully, we can get some good results," says Furukawa.
Nanapi's team consists of about 30 full-time staff and 30 part-timers. In July last year, it raised $2.7 million from Globis Capital and KDDI's Open Innovation Fund.