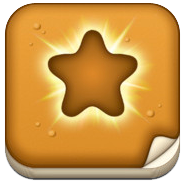 LifeCrumbs is a new social journal that allows you to share memorable moments in your everyday life. It aims to cut through the noise and hassle of all the social networks, presenting you with the most important events in a calendar format. Users can import posts, including the ones you write on your friends' walls.
The Taipei-based startup was the winning idea in an internal rocket pitch within the team back in May. It first came about when they were tired of filtering through content spread across different social networks, and envisioned a platform that allows friends to have a more intimate sharing experience.
The idea of having a more personal social network reminds me a little of the Path app, which restricts users to only 150 connections. However, Maggie Cheung, co-founder of LifeCrumbs, tells us that her app stresses thoughtful content sharing above all else:
[…] Path encourages users to share every moment, such as music they are listening to, or when they wake up and go to sleep. We encourage our users to share only the memorable moments that truly define their day. These are the moments that they value and want to remember about their day. This the quality content that is really worth sharing.
In my opinion, the app looks pretty. It does take a bit of getting used to, because unlike most apps which have the features laid across at the bottom of the app, LifeCrumbs has them hidden. It appears only when you tap on the arrow at the bottom of the screen.
Maggie also says that the startup will be releasing a Chinese version in mid November, and the startup has an Android version in the works too. It also plans to take advantage of the calendar feature and introduce a new "planning" function, letting users easily plan events with their friends.
If you'd like to give the app a try, you can download it for iOS here.