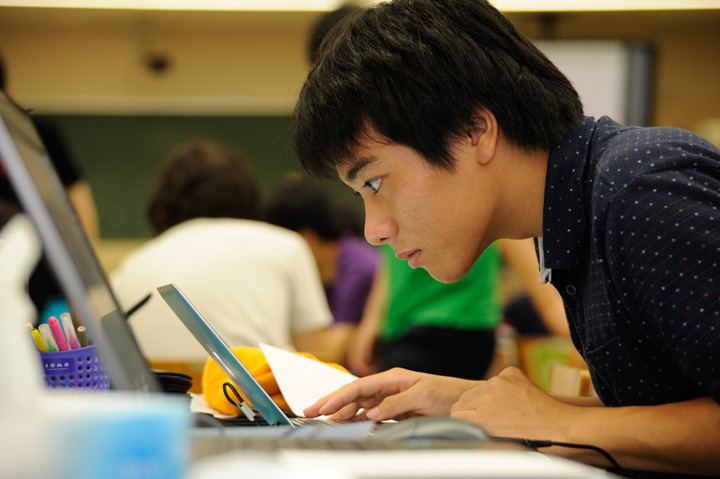 Founded by Mizuno Yusuke, LifeisTech is a Tokyo-based company that teaches programming to junior high students. No, it isn't like Codeacademy or other platforms that teach you coding online. In a rather traditional manner, it organizes camps – from three to five days – for students to take part in. Each camp costs anywhere between $345 to $965 per participants.
(See: Should non-technical founders learn how to code?)
LifeisTech's overseas manager Kenta Tsuihiji says his company believes that organizing camps for junior high students can bring fun to learning how to code. "Programming is tough, and we believe [other self-serving online platforms] are boring. We want to make learning programming more fun," he said.
Tsuihiji also says camps organized by LifeisTech aren't all about programming. Other social activities such as games make the entire journey of learning fun. On average, each LifeisTech camp includes about 100 participants usually in a university campus compound. The camps are held all year round. At the end of the camp, each team creates two to three applications. The students are split into teams of five to six people, each led by a college student who teaches them how to code.
LifeisTech also works with colleges such as University of Tokyo and Keio as well as tech companies such as Yahoo Japan, Google, and Amazon Web Services to co-run some of its programs. It has a total of nine courses including iOS, Android, game design, Ruby on Rails, and HTML5. Some of the students' projects went live on the app store.
Since 2011, LifeisTech has taught over 3,000 students. "A lot of people want to learn [programming], but there's no place to learn. We want to create a place where they can learn," Tsuihiji says. "We want to teach 500,000 students [across the world]."
(See: Singapore plans to introduce programming lessons in public schools)
This April, LifeisTech plans to run a camp in Singapore held at the National University of Singapore. It is the first time LifeisTech has organized a camp outside of Japanese soil.
"Tokyo and Singapore have a lot of similarities. Singapore is comfortable and it's easy to do business, too," he says.
(Editing by Paul Bischoff)