Adrian is the Founder and CEO of pepperconn.  Pepperconn provides social media consultancy and also allows enterprises to DIY, through its unique groupware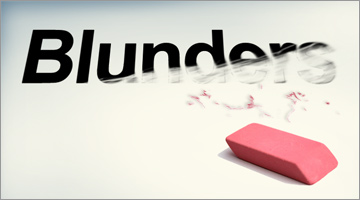 The controversy surrounding Toyota Australia's user generated ad for the Yaris (managed by Satchi & Satchi) has its parallels with the SingPost vandalised post boxes campaign.
If you are unfamiliar with them:
–
Yaris
SingPost
–
Here's my take on these controversies:
1. The complaints are both blown out of proportion from the content perspective. Creativity has taken a beating here.
In the case of Toyota, clearly the car was the subject of sexual innuendos but the remarks made by Dad were not targeted at his daughter. For SingPost, it's their own property, they can jolly well do what they want with it. So, everyone should just loosen up.
2. Yes, they could have been more sensitive to potential controversy.
Toyota – here's the thing about discrimination, until the joke's on you, you would be having a good laugh about it, and asking, what is wrong with that? Yes, as a guy, it didn't seem offensive to me though I must admit, it was really old school, jab jab, grawf grawf, wink wink, kind of pub pun jokes, (some say Benny Hill). But imagine this, if the video was not about women, but about Chinese people – making fun of our slitty eyes, funny accent, and describing us as Ching Chongs, etc.. suddenly, it aint' funny anymore. So learn to empathize. Avoid the Eddie Murphy or Kumar styled jokes, where it's always at the expense of someone else. I'm sure there are better ways of creating humor.
SingPost – This is Singapore. As much as it's easy for us to complain about how 'restrictive' the government is, give credit where it's due. Vandalism has been a 'disease' prevalent in so many developed nations and a public nuisance. While you will see pockets of it here, it's generally stamped out. And a good thing too. Personally, I think vandalism as an art form for the campaign is great. It's a Purple Cow in our seemingly sterile environment. The problem here is the execution of it. Having a viral video on YouTube (it has been removed by the user) of a 'vandal' jumping out of a car, spray painting the post box and going for a quick get away, only adds a spark to dry kindle. Yes, great idea – keep the 'vandalised' post boxes still, but find a better way to execute it.
3. It's always easier on hindsight.
Yes, I am writing this with the benefit of hindsight. I might have done the same, but in the world of social media, or anything else for that matter, we are still experimenting and pushing the boundaries. It's important to dissect and understand what was good and what can be a lot better. That's the story of life, isn't it?
Here are the other winning entries that got the message across with a lot more creativity and less controversy.
Other Social Media Business Resources
1. Five Social Media Disasters
2. HOW TO: Manage A Social Media Disaster
3. Think Social Media ROI = ZERO? This Video Will Shut You Up
4. Four Reasons To Employ Social Media In 2010