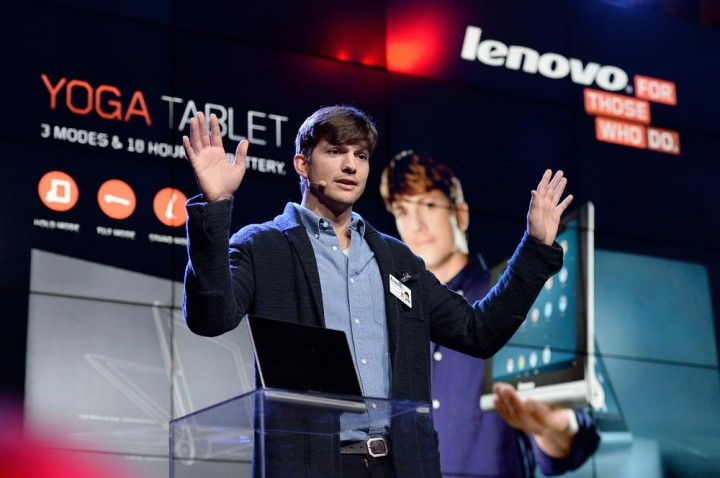 Things are looking up for Lenovo.
Ahead of its pending acquisition of Motorola from Google, Lenovo (HKG:0992) announced record revenue and profits in Q3 2014. Its latest earnings report boasted US$10.8 billion in revenue, up 15 percent from last year, and $265 million in profit, up 30 percent.
Those numbers have been on a steady rise since Q4 2012. This is the first time Lenovo's broken the US$10 billion threshold. The only region that didn't show a significant rise in revenue was Lenovo's home turf, China.
Lenovo now holds 18.5 percent of global PC market share, its highest recorded ever. Despite a global decrease in PC sales, laptop sales revenue grew 11 percent.
Tablet sales worldwide grew a hefty 326 percent year-on-year, while smartphones gained a solid 47 percent. IDC ranks Lenovo's global market share fifth in tablets and fourth in smartphones. While its main market is still China, it managed to sell two million smartphone units outside of its home country for the first time. If Lenovo can manage to effectively leverage its upcoming acquisition of Motorola, that number could see a significant increase. Lenovo also wants to re-introduce Motorola as a viable competitor in its domestic market.
Its pending purchase of IBM's x86 server unit will also push the company immediately to the number three spot in the global server manufacturing sector.
With these two most recent acquisitions, Lenovo has decided to split its business into four separate groups: PC, mobile, enterprise, and ecosystem and cloud.
Check out the full Q3 2013 earnings presentation below:
(Editing by Josh Horwitz)