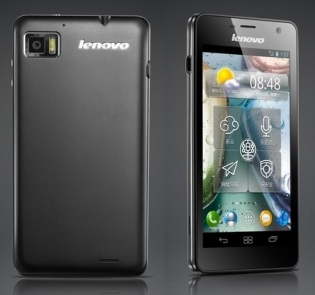 The world is going mobile, and Lenovo is going with it even as it is also moving closer to being the world's biggest maker of desktop and laptop computers. The company has always found a ready market at home in China — as evidenced by its latest financial report — and its smortphone offerings are doing well too. In fact, sales of Lenovo phones in China for the first quarter of this year were forty-four times what they were in Q1 2011. I'll just let you reflect on that for a second.
In fact, Lenovo's amazing phone numbers have pushed its market share into double digits in China's smartphone market for the first time ever. The company boasted an 11.2 percent share of the market as of the end of Q1, and the number is probably higher by now.
That said, Lenovo's smartphones do face some serious challengers in China's crop of cheap-but-powerful smartphones, the latest of which is either the Xiaomi M2 or some Qihoo 360 thing Zhou Hongyi just made up. Given that a lot of these mobile makers are, at least supposedly, selling their phones at no profit or even at a loss, Lenovo may be facing a still challenge in the long term.
[Shenzhen Business News via Sina Tech]