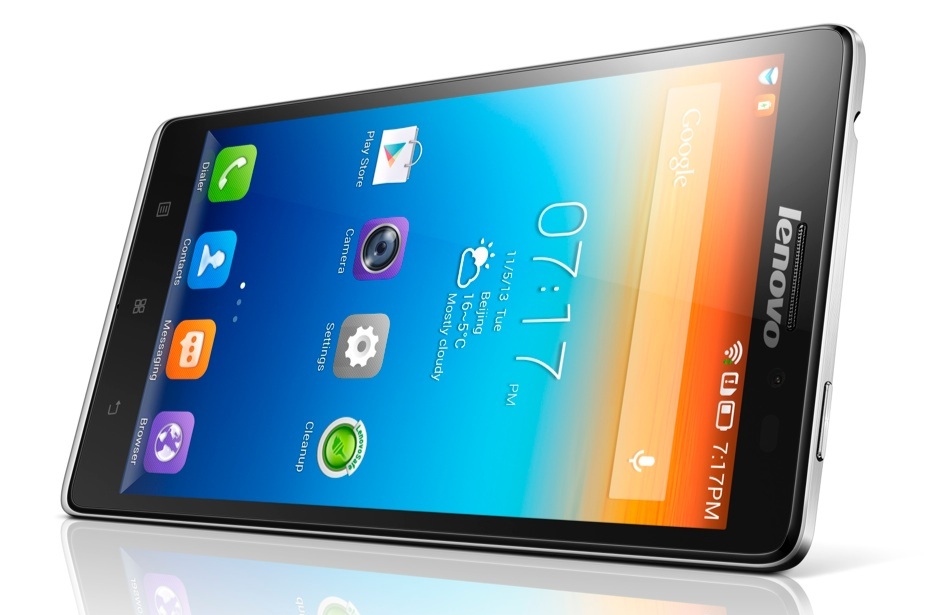 Chinese gadget-maker Lenovo (HKG:0992) today published its newest earnings report for what it calls Q4 and full-year 2013. Lenovo sold 50 million smartphones and 9.2 million tablets in the previous year, marking the fourth quarter in a row that it has sold more tablets and smartphones than PCs.
How many PCs exactly? Lenovo counts PCs plus tablets to amount to 64 million devices shipped in the past year – so that means 54.8 million desktop PCs and laptops. Already the PC market leader, Lenovo has now extended its lead in that (dying) sector by 2.1 percentage points, now accounting for 17.7 percent of global PC shipments.
Lenovo's report states that the firm remains China's number two smartphone maker, a position it holds behind Samsung. But Lenovo is under attack from Xiaomi in China. Numbers from research group Canalys last week stated that Xiaomi has shot up to third place in terms of smartphones shipments in China. If Xiaomi hits its goal of selling 60 million smartphones this year (most of which will be in China), then there's a danger that Lenovo will be usurped from second place in its home nation.
See: China snaps up 100 million smartphones in Q3; these are the top 6 brands
Lenovo weighs in on Windows 8 drama in China
Yesterday, reports emerged that China's government has banned the use of Windows 8 on public sector computers. Authorities issued a notice saying that Windows 8 does not meet energy-saving requirements, Reuters reports. Most Chinese government departments and offices are still using Windows XP.
Bloomberg reporter Edmond Lococo, listening in to Lenovo's post-earnings conference call, reports on Twitter than Lenovo CEO Yang Yuanqing is unperturbed by the Windows 8 controversy:
#Lenovo CEO Yang says #China ban on @Windows 8 for government procurement has no affect on co. as it has other options for customers. $MSFT

— Edmond Lococo 罗孟德 (@EdmondLococo) May 21, 2014
#Lenovo CEO Yang also says the company has no plans to develop its own operating system. #China $MSFT @lenovo

— Edmond Lococo 罗孟德 (@EdmondLococo) May 21, 2014
@Lenovo quarterly profit gains 25% as PCs, Smartphones gain global market share http://t.co/C3qNlRmixL via @BloombergNews #China #Lenovo

— Edmond Lococo 罗孟德 (@EdmondLococo) May 21, 2014
The full Lenovo Q4 report is here.