Once, I challenged myself to get a high Klout score. Day in, day out, I watched my Klout score go up and the more I gained points, the more I got addicted to it. Then one day, I thought, what's the point? So I deleted my Klout account. If only we could use our social connections in a more meaningful way. What if someone would lend you money based solely on your social network connection? I didn't know it was even possible until I came across Lenddo.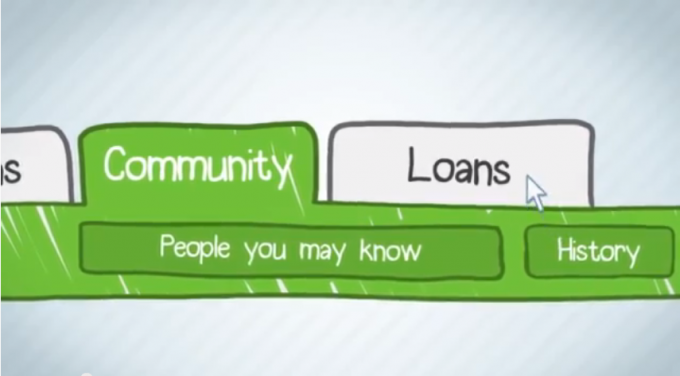 Lenddo is a new way to obtain loans. First and foremost, Lenddo is not a bank, far from it. It is an online platform which utilizes connections, relations and reputation from multiple social media sites to build a credit rating. Finally, a practical use for the thousands of friends we all have on Facebook. And if the company web page is to be believed, it's fast, easy, and with as little bureaucracy and red tape as possible.
Conceived with the principles of responsibility, character and altruism in hand, Lenddo was initially conceived by Jeff Stewart and Richard Eldrige in January 2009. It started its operations in the Philippines in March 2011.
Aside from the traditional banks and micro lending institutions, they're considered first in their arena of lending through your social network connections.
At Lenddo, everything revolves around the LenddoScore. This number, ranging from 0 to 1,000, is a universal measurement of your trustworthiness, with 1,000 being the highest value. Using a proprietary and evolving algorithm, your rating is graphically plotted across categories like Social Data, Trusted Connections, and Financial Performance. This score is what helps you obtain approval for loans and services, though currently, only loans and free financial education are offered.
So utmost care must be observed: once you're connected to another member, you can't remove that person from your connections anymore. If their Lenddo score goes down because of unpaid obligation, it will affect your LenddoScore as well.
Loan applications
The loan application process itself is fairly simple, and free. Visit Lenddo's website, register and upload a picture of yourself. Then connect your social networks and email accounts. From there it's just a matter of inviting your friends, relatives, and co-workers, to generate your list of trusted connections. Finally, apply for your loan or you can just hang out there to help others to build the community.
Take note however, you should have a minimum LenddoScore of 300 to be eligible for a loan. You must also have three Trusted Companions with a minimum 300 LenddoScore as well, putting extra emphasis on just who you add as a friend.
Finally, it goes without saying that you should be a salaried employee, and that you have a bank account. The loanable amount vary between countries, as do interest rates, but one month's salary is a common loan amount request, and can be paid from three to 12 months. Payments can be made through auto-debit, bills payment or over-the-counter bank transactions.
All in all, it's lending via social networking. With no need to put up collateral, and not even requiring a guarantee or co-signor, Lenddo offers life changing loans and financial flexibility to a new audience, where online social interaction and relation building give you more than just bragging rights on who has the most friends.
So what if you're a startup and you want to borrow some money? A freelancer? Well it's only possible if you're currently employed through other means, if you're not, unfortunately obtaining a loan isn't possible.
Risks
This was the first question I asked Erika Aquino, Lenddo Philippines' director of sales and marketing, isn't the business too risky? She explained that any kind of business can be considered risky. But with their system's algorithms plus "human eyes" they actually make sure they only lend to trustworthy people — with only default rate of 4–4.5% of non-paying members.
Their most-served working in the industry are those who are from the BPO (Business Process Outsourcing) sector, or most locally known as those are working in the call center industry.
Investors
Among Lenddo's investors are some of the same people behind Facebook and Groupon to Kiva and Prosper, including Accel Capital, Blumberg Capital, Omidyar Network, iNovia and Metamorphic Partners. The company has offices in Manila (Philippines), Bogota (Colombia) and New York City (USA), though loans can only be provided in Colombia and the Philippines. Although they're not actively seeking investors, they are, however, always looking for strategic partners. As they're also looking forward to expanding to Indonesia soon.
The challenge Lenddo's facing is not about their product itself but mostly getting their brand and product out there. Currently, they invest in Google and Facebook ads, as well as public relations.
Overall, I am amazed by Lenddo's trust in the good in people. This is definitely a less intimidating option than borrowing from a bank. Just be sure to be a good member of the community, their scores depend on you as well.