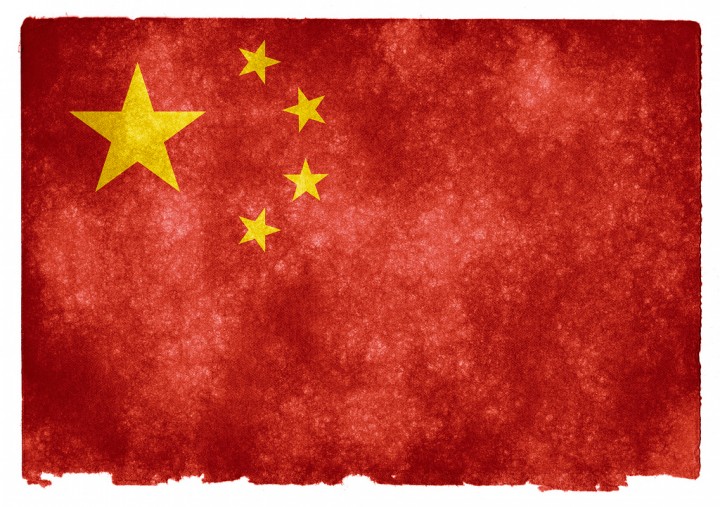 Rui Ma is 500 Startups' Venture Partner for greater China with a fondness for edutech. She tweets at @RuiMa.
I made one of the best decisions of my entire adult life. In the beginning of 2013, I jumped headfirst into early stage technology investing by joining the hybrid startup accelerator and seed stage fund called 500 Startups as their Greater China venture partner.
I'm no stranger to tech companies, investing or China, but being in charge of a massive region including China, Taiwan, and Hong Kong and having to dig deep for quality early stage investments. I've also done fundraising and participated in and organized numerous community events which were, to say the least, challenging. Here are some of my key learnings:
Be in Beijing
According to this 2012 Cyzone report on angel investing (summary is free, full report costs 500 RMB), Beijing received more than two times as much investment as Shanghai (21 percent versus 9 percent), which ranked third behind Shandong.
If you are like me and do not spend time evaluating gaming companies, it feels like Beijing is 3 to 5 times as active as Shanghai. If I had to break it down, Beijing incorporates all the newest tech trends, Shanghai is mostly consumer-facing content and media with some advertising mixed in, Hangzhou (of Alibaba fame) is China's e-commerce headquarters, Shenzhen is a mix of e-commerce and gaming and some hardware-software startups, and rest of China is either some variation of gaming or outsourcing, or gaming outsourcing, as the folks at the largest "incubator" in China will agree.
The talent is here in Beijing, because there's a real ecosystem in several "generations" of successful founders and early employees. Furthermore, long-time mainland residents know that if you are looking at employees with a few years of experience, who are mostly married with kids, they just don't have the ability to move to other cities because it's prohibitively expensive to do so. I spend quite a lot of time outside Beijing, but that's because I've been living in this city for the past 4.5 years. If you are new to China, be in Beijing.
China is one gigantic accelerator… for accelerators
The country that quintupled its GDP in thirty years has mastered the art of exponential growth. To quote the plans of Tsinghua University's x-lab, an accelerator program which launched in April 2013, the site will expand from 100 sqm to 500 sqm within the year (mission accomplished) to 5,000 sqm (that's 50,000 sq ft!) within three years. When I spoke to one of the advisors in October, more than 80 teams were already in the program. It was much the same news at Virtue Inno Valley, a Tsinghua-affiliated accelerator located right below Innovation Works, which hoped to invest in 500 startups in three years (on pace with my employer, coincidentally).
Even "startup cafes," such as the kind pioneered by Cheku and 3W in Beijing, essentially coffee shops plus co-working spaces plus startup event spaces, have grown like mushrooms throughout the country. My "China Startup Cafes" Wechat group began with a few dozen but now has 285 members. Even third-tier cities I've never heard of have their own startup cafes. In this investor's humble opinion, it's a flawed business model (successful startups aren't built on top of a steady flow of cheap coffee, and coffee isn't all that cheap in China anyway!) but it is growing like a weed because it is often heavily subsidized by an enthusiastic government. Which brings me to my next point:
The Government is all in
The Chinese government has always had a soft spot for high-tech, and in its attempt to foster home-grown innovation, is investing in the sector in a big way. Perhaps this is its solution to the perpetual high unemployment among college grads (even the official statistics are in the high teens, 17.5% in 2011). But whatever the reason, the results are that there are numerous grant-making, equity-taking, and space-providing institutes, industrial parks, innovation centers, coworking spaces, incubators such as this one for college students, or this one targeted at returnees.
Any enterprising entrepreneur can generally, if he or she is not too lazy and has the patience to jump through the hoops, get a cool $10,000-$30,000 worth of grants, some of which are only reimbursable, but some of which can be received upfront. Even investors can benefit, as I know of at least one local investor who utilizes the 1,296 RMB (about $200) in government stipend per university student intern from the Shanghai government to recruit "free" deal-sourcing help. In fact, I know of at least one accelerator who has sneakily changed its business model after a few lackluster batches to be that of primarily a "financial advisor" to startups seeking capital, taking an introduction fee on funds raised and leveraging its close relationships with some government agencies to enable its recommendations to "more quickly" receive cash disbursements.
While I don't generally look to these funds for deal flow, as their KPIs generally revolve around some irrelevant metric such as number of patents, PhDs or Chinese Academy of Sciences scholars on board, they are nonetheless powerful indicators of what industries the government plans to get behind in a big way – and so after the cloud computing craze of 2011/12, it is clear that two of the bigger trends of 2013 were internet finance and wearable gadgets.
Solo investor rounds are the norm
While syndicates are all the rage in the United States to the point of becoming institutionalized, they are uncommon in China. At a local Chinese angel investor dinner last month in Shanghai where I was the only "cross-border" representative, the hosts asked the dozen or so angels there if we had co-invested in any deals. None of us had. I was surprised given the amount of overlap in interests and geography (all Shanghai-based, mostly consumer mobile internet, particularly social, and a little bit of digital health). The truth is, angel investing, as a formal process, is only two to three years old in China, and rounds are also lower (with 2-3 million RMB or less than $600,000 being a common seed round).
In this nascent market, investors are able to extract more upside from inexperienced entrepreneurs who don't know enough about screening for value-added investors and expertise. And yes, the relative supply-demand imbalance (the ratio is something like 26,000+ tech startups versus 750+ angel investors) has something to do with it too. This often leads to rounds where only one or two investors participate, as opposed to the sometimes double-digit numbers in the US. I may be biased by 500 Startup's entrepreneur-friendly business model, but I think this approach to investing ultimately hurts entrepreneurs because they're getting very limited perspective and advice.
China is watching you
To anyone who thinks that there are Chinese people waiting to clone your product as soon as you enter China, you are dead wrong. The Chinese will clone your product long before you enter China, usually as soon as they hear about you – when you launch, when you get any traction, when you raise a round of funding. You will get cloned because the amount of information flowing into China vastly exceeds the amount of information flowing out. The Chinese are like a sponge — waiting to absorb the best business ideas worldwide, but most especially Silicon Valley. New (relatively speaking) dedicated tech news sites such as 36Kr, Huxiu, ifanr, iheima, as well as old-hand CSDN all regularly report on original content but also translate a good deal of articles from overseas.
In fact, I can distinctly remember a handful of instances where I saw the Chinese translation first (thank you Wechat public accounts!) before I encountered the original English article. The turnaround is that blazing fast. So if you are a business with any sort of notoriety (particularly in the press) in the developed world, know that you are being watched here in China, and most likely dissected and reassembled to fit local tastes. Most of your clones will be instantly recognizable and most will die, but a few, such as this Uber lookalike, will thrive.
And China is coming to you
Besides watching, Chinese investors and entrepreneurs are actively going overseas. Innospring was early to the scene as the first Chinese-US cross-border themed incubator. Innovation Works has set up shop in San Francisco, and even Cheku Cafe has a Bay Area location and GMIC Silicon Valley is drawing a few thousand attendees now a year. But in an even more active way, Chinese entrepreneurs and investors are regularly forming groups to go abroad (still the Valley, mostly) to learn and to network. While I am privy to a lot of these trips because our picturesque headquarters in Mountain View is often a must-see destination and awesome event space, there are plenty of smaller interest groups that visit on a quarterly basis.
Such organized "tours" have even become a business model of sorts for certain angel investor groups, who tout this as a key benefit of membership. In fact, some investors were so often in the US that a year ago, there was a serious Kickstarter-type campaign going on in Wechat led by PreAngel where people were signing up for up to $100,000 commitments to crowdfund a house in the South Bay (complete with the latest high-tech gadgets and of course a Tesla automobile). Compared to Beijing housing prices, the three or four bedroom house they were quoting was a relative bargain. The residence was to be operated on a timeshare basis, with vacancies filled by Airbnb rentals and any profits paid to investors as dividends. I don't know if that idea ever found legs, and I'm skeptical of the value of such "learning tours," but then again, if I weren't a China-born, Silicon Valley-raised brat, I would probably be resorting to the same.
I know what you're thinking – "Nice list, chica, but has any of this made you a better investor?"
I would like to think so. Without giving away any confidential or sensitive information, I'm happy to report that this year can be deemed successful. I've got one or two Series As in my pocket, more than my share of nice plump Series Seeds, and no imminent blowups (to my knowledge). I spend most of my time in Beijing, but frequently drop in on Shanghai, Shenzhen, Hong Kong and Taipei. I keep tabs on the booming accelerator scene, but know that the model (and thus outcomes) are very different from what we have created at 500 in California (and Mexico), and so I mentor the accelerator managers as much as I try to help their companies. I check in with various government entities directly from time to time, although I mainly benefit indirectly from the trickle-down effects of their startup-embracing policies such as free event space and the occasional honorarium.
I spend my time educating entrepreneurs on the importance of putting together a quality syndicate of value-add angel investors and hope that idea starts sticking soon (so far so good!). I will look seriously at sophisticated and thoughtful clones but generally seek out less sexy, crossborder (where we add distinct value), and more capital efficient business opportunities such as this one in logistics or this one in factory employee retention.
I try to be helpful with the Silicon Valley-bound learning tour groups as best as I can and I'm always on WeChat, whose many investor groupchats (most with 50-250 highly curated members) and tech media public accounts are the absolute best source of information flow and bears the most (albeit still limited) resemblance to the sort of open ecosystem that has flourished in the US. And in another year, I hope to have quite a few more startups in my portfolio, and many more learnings to share with you.
(Editing by Terence Lee and Paul Bischoff, photo credit: Freestock.ca)