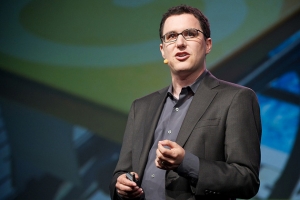 If you don't know lean and agile, you probably don't work in a hip tech company. They're two of the biggest trends in software development today and some consider them to be essential to entrepreneurship success. But I want to know: why are they so important?
I sat down with Christoph Kruppa to find out more about what lean and agile really means, and the small lean and agile community growing in Ho Chi Minh city. Especially, because they've got a big Lean Mindset and Kaizen Camp event next week.
For those not in the know, Lean is a management style that emphasizes efficiency and reduced resources. Agile is the set of practices of Lean in software development. And Kaizen is the philosophy in Japan that was the progenitor of lean.
Lately, The Lean Startup by Eric Ries, which is considered to be the manifesto the lean startup movement, has been translated into Vietnamese. Most Vietnamese entrepreneurs have read his book or want to.
Basically, lean and agile are about putting products into the hands of customers as soon as possible so that the product and development team can iterate and improve on it as fast as possible.
What is the state of Lean and Agile in Vietnam?
With roughly 200 scrum masters (a key position in software teams that pushes forward the process of agile) across Vietnam, over 700 members in our community and a handful of large and small companies using lean management and agile development like VNG, Gloops, Gameloft, Playsoft, and East Agile. I'd say it's been growing a lot in the two years since we started. New companies are embracing it as important to increasing their productivity and cutting costs.
Chris and his colleagues Alex Rosales and Tri Nhan Vu have organized 22 Agile Monthly events (numbering 30 to 80 people) since 2011 and bigger events like Agile Tour (with over 150 people) in Ho Chi Minh city where they invited foreign speakers to come coach and hold workshops for the community on best practices.
The Ho Chi Minh city team also syncs with an organizing team in Hanoi to bring in speakers and events.
Next week, Mary and Tom Poppendieck, who pioneered lean software development, and Jim Benson and Tonianne DeMaria Barry, who are pioneers of Kanban, a system to manage production, are coming to Ho Chi Minh city to run the Lean Mindset Workshop and Kaizen Camp Gathering. This will be a big opportunity for folks in software, healthcare, manufacturing, and other industries that want to update their management practices.
To get an idea of what the course will be like, check out the Lean Startup course at South by Southwest on Udemy, which features excellent talks from Eric Ries and Mary Poppendieck, and excellent startups like Etsy and Airbnb.
Full Disclosure: I've taken the Udemy course, and it rocks. I'm convinced Lean and Agile are the basics for doing excellent entrepreneurship and is a significant movement that will send out ripples across the world in helping teams build products that fit relevant markets and improve very fast.