After selling over seven million Android-based smartphones in 2012, it seems that China's Xiaomi is now looking at the big screen. Leaked images circulating on Sina Weibo show the backside and packaging for what looks to be a 47-inch 1080p HD Xiaomi TV.
The purported Xiaomi TV packaging was revealed by one Weibo user over the weekend who then also posted two images of the rear of the TV, bearing Xiaomi's simple logo: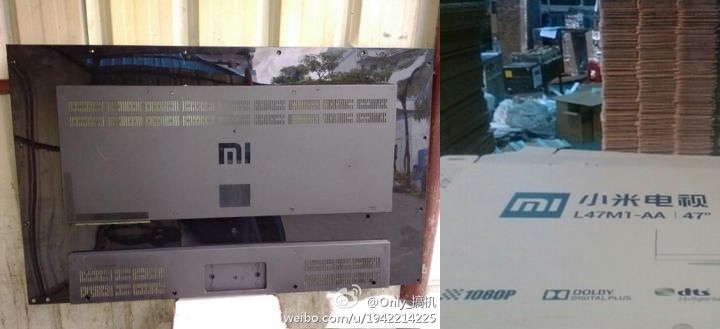 We reached out to Xiaomi in Beijing, but the company declined to comment.
Xiaomi also has an Android-based stream-to-TV box, which launched in March after months of regulatory delays. Presumably the TV has the same software and main features as that Xiaomi Box, so the Box would not be needed with the Xiaomi TV. A launch by Xiaomi could be imminent with mass production seeming to be under way.
Smart TVs are proving popular in China and Japan, and other young Chinese companies have jumped on the trend to launch their first ever TV hardware, such as video-streaming site LeTV with its new SuperTV models.
(Photos: Weibo user @Only_搞机)