Most recently named the 'most played PC game in the world' by Forbes, the popular and award-winning free-to-play Multiplayer Online Battle Arena (MOBA) League of Legends has now officially become available in Thailand. Garena, a Singapore-based game publisher, partnered up with the local game company Playinter in early March 2012 to create a fully localized Thai game client, a dedicated Thai server, and local around-the-clock (plus English-speaking) customer support.
Playinter has also spent the last few months actively promoting the launch of the Thai version with a heavy online marketing campaign and through a growing Facebook community of players. Riot Games also heavily supported the localized launch of its game in Thailand, creating a special 'Muay Thai' skin for the popular in-game champion Lee Sin.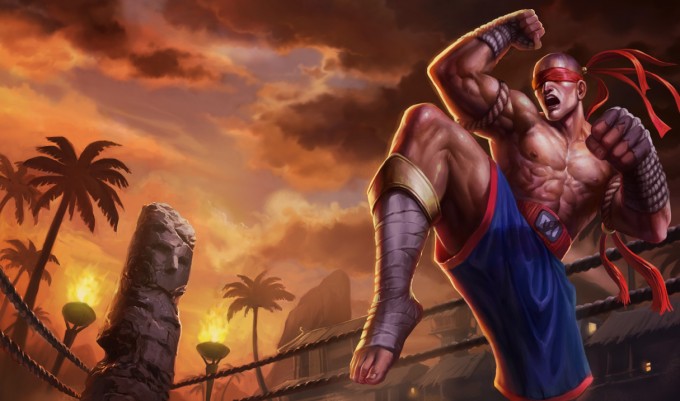 Battle of the MOBAs
Cholnara Niwatwong, project manager at Playinter, admits that it wasn't easy to introduce League of Legends in Thailand, especially with also hosting its competitor Heroes of Newerth in the country. Cholnara tells us:
HoN is very famous and is stepping up to becoming the number one game in Thailand. Both being MOBA games, it's quite the challenge to drive two competing games under one company policy.
Nevertheless, League of Legends' popularity is on the rise.
That's because of two important elements. The first is because we have a lot of Thai fans that were already playing on the North American server. Secondly, the design and characters in the game are much more detailed and colorful than other MOBA games, appealing to every gender and age at first sight.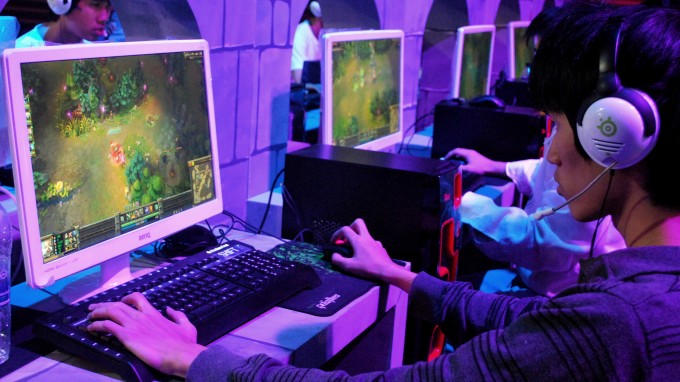 Bringing your game home
Previously most League of Legends players in Thailand (including yours truly) have had to suffer through slow connection speeds and server drops, the language barrier of having to read and speak English to handle the game, and the requirement to use a credit card to make in-game payments while attempting to play League of Legends on its North American server. The recent open beta stage of the Thai version before launch therefore also already allowed players to transfer their existing North American accounts to the Thai server for free. An extensive Thai guide to transfer your account was also made available. Cholnara says:
Transferring accounts from one server to another can be a real problem. Riot Games needs some very precise data in order to prevent any mistakes from happening. Thai players have often sent incorrect data, because they haven't actually looked into their accounts for over two years since they created it. However players have contacted us and our customer support staff has been able to significantly help them with fixing their accounts.
Taking the party to the players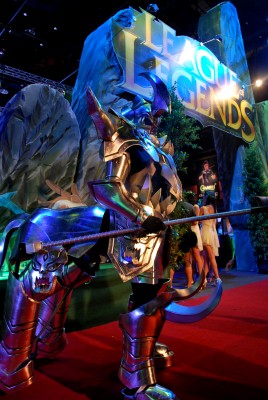 In anticipation of the official launch on July 15th, the Thai League of Legends server offered various discounts on in-game items and champions. The opening also invited Thai LoL fans to attend the first-ever Game Xpo event at the Queen Sirikit Convention Center in Bangkok last weekend. Playinter's Cholnara explains:
The TGX event just took place at the right time. That was just the opening ceremony for us. We invite everyone to see what we're doing at other events with our competitions, prize pool and rewards. New players that will visit our booths in the future will receive a starter kit of champions, specials skins and boosts to help them level up faster. We're especially glad to see how excited people get and how much fun they have at our competitions.
Playinter had a giant League of Legends booth at TGX that offered free items for fans of the game. It also hosted various competitions that invited new talent, challenged existing pro teams and even offered access to the second season of the Thailand LoL competition which are scheduled to take place in Vietnam. On a final note, Cholnara tells TiA:
We have plans to develop Thai e-sports through this game, because LoL already has great features to support competition. We want to support these kind of competitions as best as we can.
Though the total number of Thai LoL players can not be disclosed by the company, Cholnara confirms that over 100,000 users and counting have registered since the Thai version of the popular title was announced.