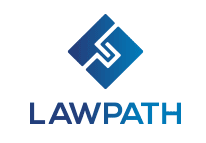 While legal advice is necessary for companies, it is expensive, chalking up bills that amount to the hundreds or thousands. To tackle this, a new service called LawPath has been started in Australia that aims to fill in the market gap in low-cost legal services for startups and SMEs.
Created by Pollenizer, an Australia and Singapore-based startup incubator, LawPath is a service where users pay AUD 40-50 a month to throw three legal questions at lawyers.
Depending on the price plan, users will receive answers either through phone consultation or via email. Should they require more in-depth legal advice, they can work directly with the lawyer at 10-25 percent off their standard rates.
For solicitors, the service is a lead generation platform that aims to make the process of finding new clients easier.
It could see usage among two groups: Companies that have no intention of engaging a lawyer fully but would still like a quick legal consultation, as well as companies that are actively seeking out legal services and would like a preview of what they're getting.
The idea has potential, as the legal industry is one of the few areas that has not seen much disruption by web or mobile platforms.
It's a little similar to what DocDoc and DocPage are trying to do for doctors, and what Venuemob and WeAreSpaces are attempting to achieve with event venues.
By bringing two markets together online, these startups bring greater efficiency to the industry, resulting in cost savings for both sides.