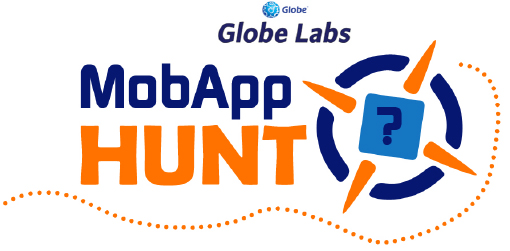 This is the last day to send in your proposals for 
MobApp Hunt 2012. 
The challenge is currently accepting 
App Proposals
 in any of the following platforms: Android, Blackberry (Java), HTML5 (Mobile Web), iOS, J2ME, Symbian/QT or WP7 by
 November 15, Thursday 11:59 PM (UTC +8).
A reward of PHP 50,000 (USD 1,215) will be awarded to every App that is accepted and published on or before 21st December, 2012. For an additional incentive, a generous amount of PHP 500,000 (USD 12,151) will be given for two or even five apps with the most number of downloads, number of user adoption/retention, and highest points accumulated during the presentation to the panel / evaluator session. For more details on criteria and eligibility requirements, visit MobApp Hunt 2012 page.
Important dates:
October 31 – Program Kickoff
November 15 – Deadline of 
App Proposals
November 20 – Announcement of Accepted App Proposals
December 7 – Deadline of Application Submissions (
including publishing form and other requirements
 )
December 21- Publication to AppStore Live Launch * (TBA): Presentation to Panel / Evaluator
Submit your App Proposals HERE
About MobApp Hunt:
Initially launched in 2010, Globe Labs – MobApp Hunt is an initiative designed to facilitate the development of mobile applications that have market potential and can be published on Globe MyAppsMall, Google Play, iTunes, BB App World, WP Marketplace or Nokia Philippines Store. For this year, the search is from October 31 to December 21.