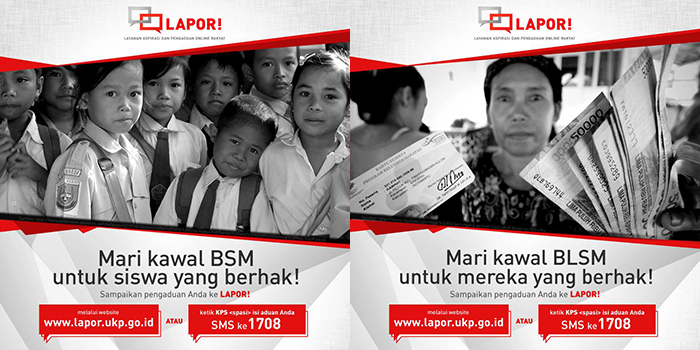 While a lot of people are skeptical that the Indonesian government has what it takes to build a good tech product, this is one of those cases where the government proves its skeptics wrong. It's been six months since we discussed Indonesia's anti-corruption weapon Lapor. The team behind Lapor, the President's Delivery Unit of Development Monitoring and Oversight (UKP4), tells Tech in Asia that the site is proving popular.
Lapor allows citizens to report on the wrongdoings of Indonesia's government via a website, mobile app, or SMS. It could range from bribery by traffic officers to massive corruption by politicians.
It's been used by over 200,000 users in Indonesia and receives about 1,000 reports every day – a roughly 250 percent increase since April. 78 percent of all reports have been followed up on by the government team. Lapor's Twitter has grown to more than 5,000 followers.
As of Friday, the city of Bandung supports Lapor, bringing the number of cities it covers up to two. This means Bandung authorities will monitor and follow up on citizen reports processed via Lapor.
Now Lapor is connected with Jakarta, Bandung, and 67 government ministries and units in Indonesia. It's great to see a government-made technology growing popular among users here. A thousand reports every day means that a lot of people find this app very useful, and so far Lapor looks well on course to be Indonesia's number one citizen-reporting tech in Indonesia.
Its well designed posters (shown above) help make an impact, too.
(Editing by Paul Bischoff)