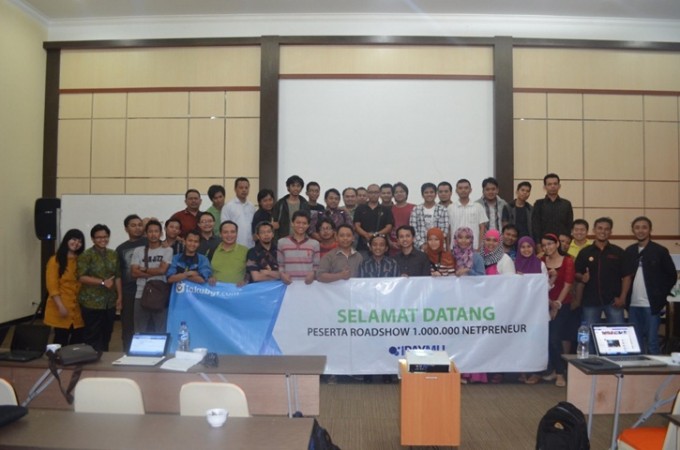 Indonesian e-commerce platform LakuBgt.com has just finished its first workshop for its roadshow series called One Million Netpreneur in Jogjakarta on Saturday. The one-day event targets business-minded people and discusses how to optimize Facebook for SMEs.
The One Million Netpreneur roadshow, which is sponsored by payment gateway iPayMu, aims to help grow the digital economy in Indonesia by giving information, training, and tools to help people bring their businesses online.
The roadshow's series of workshops will be held throughout cities in Indonesia's 33 provinces until the total participants reach the one million mark. Ilham M. Baderi, the project manager of the roadshow, said that they projected that it will take around eight to 10 years to achieve that feat. They started with 50 participants coming from the Jogja event.
The participants will subsequently be facilitated by LakuBgt through an online forum on Facebook groups. The participants will be able to share their thoughts, progress, and receive further information about the One Million Netpreneur roadshow.
Jogja was chosen as the first place for the event because of its immense potential to bring its creative businesses online. The team is open to holding another workshop at Jogja again one day.
Disclosure: Tech in Asia acts is a media partner for the One Million Netpreneur Roadshow. See our ethics page for more information.