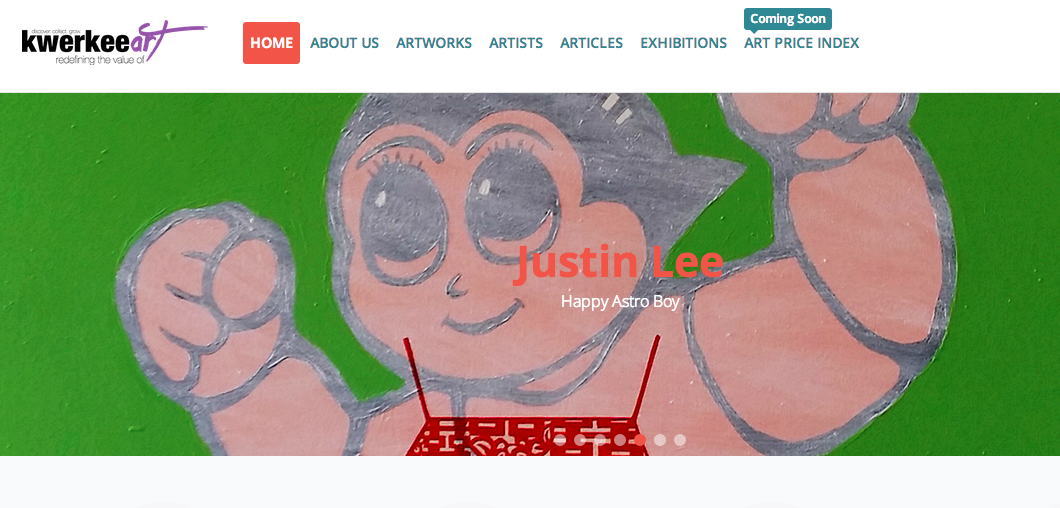 When buying original art, especially in the primary market where new pieces go on sale for the first time, some will inevitably ask if it's worth the price tag. The answer isn't straightforward: buying art is nothing like buying stocks. When you're emotionally invested, a piece valued at $100,000 to one person may be worth 10 times more in your eyes.
Kwerkee Art, an online Asian art gallery that ships worldwide, wants to bring more objectivity into valuing artwork. Besides selling art, the Singapore company will launch an Art Price Confidence Index that'll rate artists who are listed on the site. Buyers can compare the price of the artwork against the artist's score to decide if they're getting their money's worth.
Scheduled to launch in October 2014, the Index will cull data from the internet, including past sales history, genre-based pricing, internet trends, and information about the artist.
"We want to let you know which are the potential artists that has value in five to ten years time so you can buy their art before the price skyrockets later on," says Elvin Li, CTO of Kwerkee Art. While gathering art pricing data is not a new endeavor, it usually gauges pre-owned artworks based on auction data.
The website now has artworks from 11 artists, and their prices range from S$1,000 to S$44,000 (US$800 to US$35,300). There's King of Pop, an acrylic on canvas piece that reflects on contemporary pop culture. Sculpture collectors are in luck: they can buy a series of works that transpose two-dimensional Chinese calligraphy into three-dimensional space.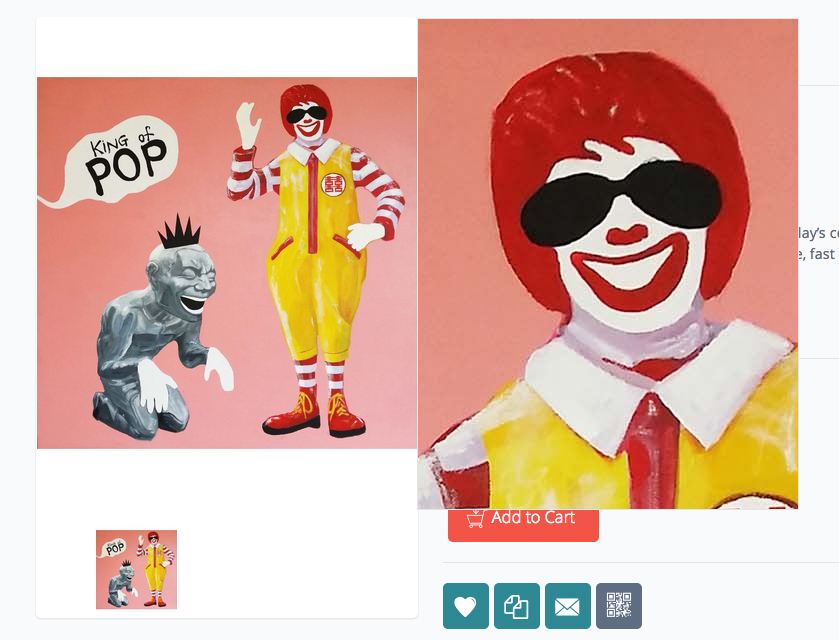 But buying art online is still a hard sell, especially in Asia where collectors prefer to see an artwork in person before deciding to buy. In the West, websites like Artsy, Artspace, Saatchi Art, and even Amazon are betting that consumers would willingly part with their money without visiting an art gallery. In Singapore, startups like The Artling and Artloft exist on the same premise.
Kwerkee Art CEO Paul Lim conceptualized his business with the challenges of changing consumer behavior in mind. Besides using the Index as a confidence booster, he hopes to get people to love an artist through the website as well as offline art events and exhibitions. He bets that this will encourage them to buy the piece online. In this sense, Kwerkee Art is more like an artist management firm than an art gallery.
"We manage and we grow the artists. It's like trying to get Tiger Woods when he's 19 years old. We profile-build, and we find rich friends to take a look […] we want to be the one that discovers everybody. And within that we have a few superstars," says Lim. On average, the company takes a 30 percent commission for every piece it ships.
Lim calls himself an outsider to the art world. But he does have an ecommerce and logistics background, so he can look at online art sales with fresh eyes. That's how he came up with his artist-centric approach, he says. "I'm not an art collector. I'm not a rich man. But I have one belief: people."
The startup is now boostrapping with S$100,000 (US$80,000) from friends and family. Interestingly, Kwerkeez used to belong to Reebonz, a major luxury goods shopping site in Singapore. And when Reebonz decided to sell it, Lim saw an opportunity and snapped it up.
"I went mad," Lim jokes. "I'm a quirky kind of person. I have no rules, no protocol, I love to have fun. I thought it was a really fun business to take over. It was a waste to let it go."