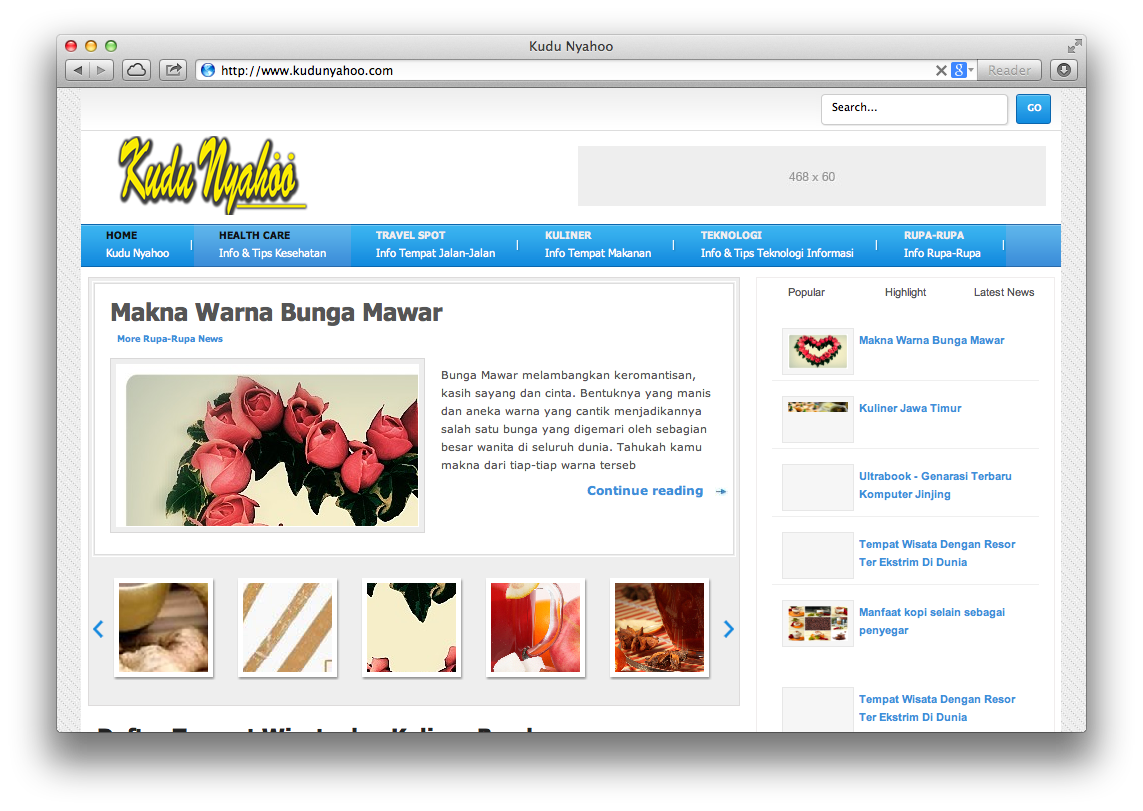 Today is the 30th of September, which is also the deadline given by Yahoo for KuduNyahoo to change its name. So, how's the saga going?
KuduNyahoo isn't budging. It insists that it will not change its name. KuduNyahoo's editor Hady Hidayat explains that Yahoo's accusation neglects the rights of his company to give its own clarification and statement. Instead of changing its name, KuduNyahoo sent a letter to Yahoo. Hady says:
Yes, today is the deadline, also we already sent the letter but not the "Fight Back". Although we have a support offering from cyber law practitioners, we sent a letter only to ask for a discussion session with Yahoo. So far we have not heard from them again. What makes us a bit objected with their letter is that we only got a statement from one side (Yahoo) to do what they want us to do. The point is that we also need to rearrange our KuduNyahoo to a new one which potentially confused our loyal visitor too.
Hady claims that KuduNyahoo's name was never aimed to harm any parties or equal Yahoo's. Since it comes from the words 'Kudu' and 'Nyahoo' instead of 'Kudun' and Yahoo'. Hady explains:
Starting from name which I chose myself, taken from Sundanese 'kudu' and 'nyaho' meaning should know or important to know. The 2 o's of KuduNyahoo just to get emphasis on the word…like in "helloo" and it was just part of the creativity we've got that time. We just want to make it clear that KuduNyahoo has never meant to duplicate or even taking advantage of other web name.
The entire affair may have been good timing for KuduNyahoo. Only a few days after the case, KuduNyahoo's rank on Alexa is better, it jumped to rank 395,424 from over a million.
The current feud between Yahoo and KuduNyahoo is not the first in Indonesia. The same thing happened to blogger Sony Arianto Kurniawan, who was sued by Sony Corporation in 2010. Sony AK was sued on having a similar blog's name Sony-AK.com to Sony Corp. Somehow, it had a fair ending with Sony Corp. revoking the accusation on Sony AK, since the name of his blog is originally taken from his name.
At the moment, KuduNyahoo is firm and Yahoo hasn't taken any action yet. It'll be interesting to see what happens next. Will it end up like Sony's lawsuit or end in favor of only one party?
(Editing by Anh-Minh Do)