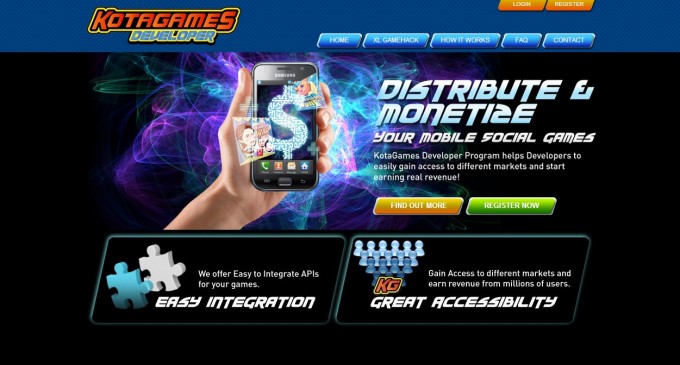 As part of the XL Developer Network program that the Indonesian telco announced a couple of weeks ago, gaming platform Kotagames will also hold a web-based social game hackathon called the XL Gamehack 2013. The 24-hour competition will take place at the end of March and promises prizes in the form of handsets. Most importantly, it's an opportunity for developers to get their games published with the help of Kotagames and XL.
Inside the gamehack event, Kotagames will choose 15 game finalists – of whom five will have a chance to be published by the gaming and telecom companies. Furthermore, each of the five games will receive an advanced payment of $2,000 to complete the game's development, and then get marketing support valued at $20,000 to help promote the game. Kotagames will also choose four winners from the categories of professional and public, and award them with handsets, a one-on-one coaching clinic with a Japanese social gaming expert, and an internship opportunity at Kotagames' parent company, TMG.
Do note that around 90 percent of Kotagames users access the site from feature phones. Kotagames director Felix Ramli told us earlier this month that he encourages participants to build their web-based games using either HTML or PHP for feature phone-oriented platforms, and HTML5 for smartphones. Flash-based games are highly discouraged because they generally don't work on a lot of mobiles.
Those who are interested to apply for the gamehack might want to check out our interview with Kotagames' Felix Ramli about his recipe for building a great feature phone game, as well as CEO Alvin Yap's explanation on the monetizing feasibility from feature phone games.
For more information and free registration for the gamehack, you can check out developer.kotagames.com. Kotagames is also going to hold social gaming workshops in universities across four major cities in the country (Jakarta, Bandung, Yogyakarta, and Surabaya) in February, but pre-registration is not yet open for those.