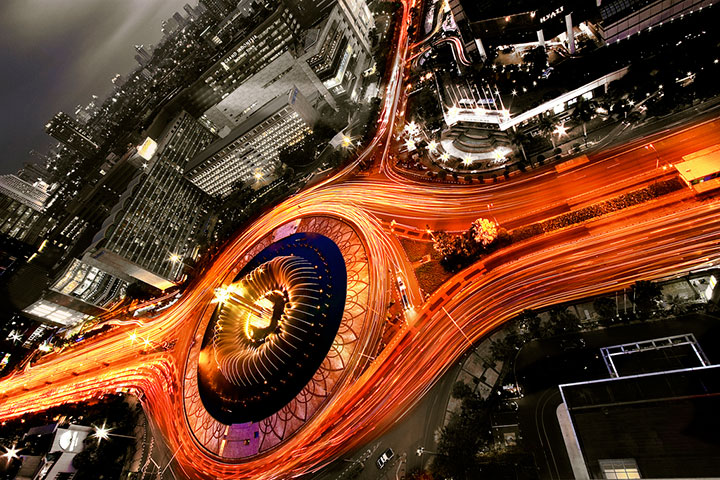 If you're looking to compete in a high population country with lots of young people spending time on the internet, then you might want to consider Indonesia. With a total population of 250 million people, the country alone already makes up one-third of Southeast Asia's entire populace.
At our upcoming Startup Asia Singapore next month (May 7 and 8) we'll be hosting a Market Expansion Track (MET) session focused on the topic of entering Indonesia. If you have questions regarding Indonesia, then you might be able to find a number of answers there. We hope that startups, investors, as well as other tech enthusiasts can get to know and understand the archipelago country more – both the ups and the downs.
The ups and downs
It is estimated that there are over 70 million internet users in Indonesia right now, along with 270 million mobile phone users. There were 41 million smartphone users, as well as six million tablet users in 2013. What's great is that all those numbers have only one way to go, and that is up. It is forecast that Indonesia will pass 100 million internet users in 2015, and will have over 100 million smartphone users as well as 16 million tablet owners by 2017.
(See: Why Indonesia is an upcoming tech market that can't be ignored)
The startup ecosystem is still very young, but we are seeing healthy growth in investment and tech industry interest inside the country. But is the infrastructure ready yet for you to enter?
For instance, there is still a problem with online payment tools here. There are about 15 million credit cards issued in Indonesia so far – that's only a six percent penetration rate. What's worse is that most people have more than one credit card, so you can assume that the number of actual credit card owners in Indonesia is even lower than 15 million people.
There are online payment systems in Indonesia, such as Doku, Ipaymu, and Coda Payments, which are offering payment methods like ewallets, top-ups using offline vouchers sold in minimarts, and phone credits. How well would these alternatives pay out for your business?
MET Indonesia
The MET Indonesia session will feature expert speakers who can help you navigate the country. First is Andry Suhaili, CEO of price comparison engine PriceArea 1, who can help answer your questions about Indonesia's growing ecommerce industry. By working with numerous big ecommerce companies in Indonesia like Lazada Indonesia, Bhinneka, and Qoo10 Indonesia, he has an eagle eye on the current online shopping industry trends and data.
Second is Iwan Tjam, the CEO of the leading online payment solution in Indonesia called Indomog. Operating in a country with very low bank account penetration, Indomog lets third-party companies manoeuvre that situation by selling offline vouchers to consumers. Tjam will be able to guide you through what's happening inside Indonesia's online and offline payment ecosystems, and show how you can make money out of it.
Third we have Willson Cuaca, managing partner of VC East Ventures. Cuaca runs three mobile apps – ebookstore Scoop, news aggregator Scoop News, and video aggregator Scoop Vee.
Fourth is Andi S. Boediman, the director of local VC Ideosource and head of ecommerce platform builder Shopify in Indonesia. You might want to ask Boediman and Cuaca some questions about how these two entrepreneurs attract mobile and desktop internet users into their services. Plus they can guide you through the investment and startup scene in Indonesia.
If you have any questions about the digital advertising industry in Indonesia, then you can ask those questions to serial entrepreneur Italo Gani. A very connected guy in Indonesia's advertising industry, he currently runs digital advertising exchange Adskom and Inbound marketing agency InboundID.
When you want to enter Indonesia, you might want to make sure your presence there is in full compliance with local laws. Fear not because you're in good hands with Vichi Lestari. Being one of the legal consultants at Indonesia's ministry of industry, she is able to advise what your startup should do when setting up shop in Indonesia. Not only that, Lestari might also be able to help verify some industry regulation rumors if needed.
On top of all that, I can dish out some general internet-related data to help get things started in the MET Indonesia session.
Registration
If you haven't booked your tickets for Startup Asia Singapore, you can still do so now. There's a 10 percent early-bird discount with the EarlyBirdApril code. It's valid until April 24.
If you're interested to join our MET sessions, please fill in your information here.
We hope to see you there!
(Photo from Flickr user Ignatius Win Tanuwidjaja)
---
Disclosure: East Ventures invests in Tech in Asia and PriceArea. Read our ethics page for more information.↩