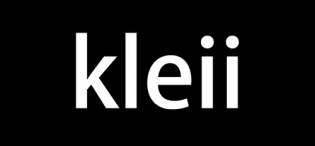 Remember the Vietnamese Dropbox that I wrote about in January? It just closed its first round of seed funding for an undisclosed amount with the goal of increasing brand awareness in Southeast Asia. Kleii's also aiming to work more closely with service providers, release applications on all platforms, and then look at series A funding from Silicon Valley.
Today's seed funders include Do Hoai Nam, CEO of Emotiv and an investor in local Vietnamese crowdfunding site IG9, and Nguyen Hong Hai, CEO of BTIC, plus some other angel investors. BTIC is a technology park located north of Ho Chi Minh city, heavily invested in by the Vietnamese government and aspiring to be Vietnam's tech hub. It's also where Kleii's office is located.
I spoke with Nguyen Tuan Son, CEO of Kleii, for more details on each of the above points. But first, let's cover some of the most significant stats.
After 10 months, Kleii's got 750,000 users. It's set to get one million users by the end of this year. That's explosive growth for a startup coming from Vietnam.
Zero dollars on marketing.
Kleii transfers five terabytes of data per day.
Currently Kleii users use it mostly for photo syncing (41 percent), music streaming (27 percent), and video and documents storage (21 percent).
Kleii's top users, in descending order, are from: Vietnam, Indonesia, United States, Thailand, Brazil, South Korea, Malaysia, Germany, Australia, Singapore. Indeed, 60 percent of users are in Vietnam.
Son did not reveal current revenue nor the amount of the seed funding but we do know that the startup service has a freemium model like Dropbox where users who want to have more storage pay a fee. But, currently on the freemium model, users can get 50GB for free. That's way over Dropbox's initial 2GB.
For increasing brand awareness, Kleii is specifically focusing on Vietnam, Indonesia, Malaysia, and Singapore. In terms of working with service providers, Son would like to work with telecoms, ISPs, and TV providers. He didn't clarify exact details on this but I speculate that, given Kleii's strong interest in streaming media and aspirations of becoming the center of users' entertainment systems, it will be in allowing users to stream more content on their devices.
For future platforms, Kleii is set to release Android and Windows phone apps in the next two to three weeks and an iOS app one month from now. We will keep you posted on those native apps. Up until now, Kleii's streaming and cloud features have been built exclusively on HTML5.