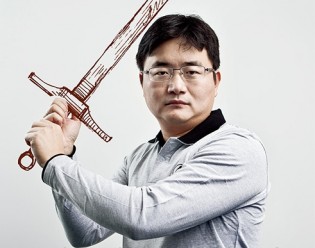 Yesterday, in an interview with Sina Tech at GMIC, Kingsoft CEO Fu Sheng made an announcement: soon, the company plans to release a mobile version of its popular "Cheetah" web browser. Although he didn't reveal a precise release date, Fu told reporters that the browser would be available on both iOS and Android in about a month.
Of course, it's not a huge surprise that a company operating a PC browser would choose to launch a mobile one, but it's worth pointing out that Kingsoft faces some strong domestic challengers in this space. In fact, as we saw recently in this list of China's top 10 smartphone apps, UC Mobile Browser and QQ Mobile Browser are among the ten most installed and most used apps on both iOS and Android.
Numerous other Chinese internet companies also offer mobile browsers but have struggled to match the success of these frontrunners, and Kingsoft has come especially late to the party. Fu says that the mobile browser will work to fully support HTML5, and although he didn't say as much, perhaps Kingsoft hopes that can be one factor that differentiates the Cheetah mobile browser from some of its competition.
But the challenge of launching a new mobile browser clearly hasn't affected Fu's good humor. At GMIC yesterday he reportedly joked with condom brand Durex's Asia director Aditya Sehgal that what Kingsoft and Durex do is actually similar, as Kingsoft works to "make mobile phones last longer." In a follow-up weibo post, he cheekily added that the similarities don't end there: Kingsoft also offers a "pleasurable" user experience and noted that its software prevents you from getting viruses.
(image via this awesome cover of 东方企业家)