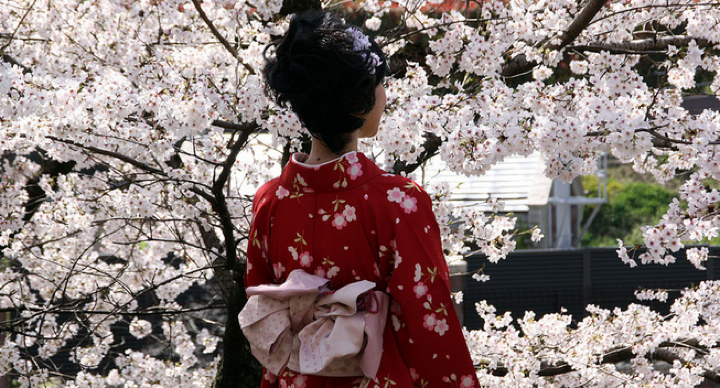 Kimono, is the rare Y Combinator graduate to turn heads in both Silicon Valley and Asia. The service's ability to address the universal desire for an easy way to retrieve and analyze data is a major reason why.
The internet is a goldmine of data, but there are few easy ways to extract and organize it to one's liking. Unless you love copying and pasting things into Excel, or have cash to hire a fancy firm to do data magic tricks you're not skilled enough to do yourself, it is not possible to easily rummage through the financial stats of all tech companies on the stock market or explore a potential correlation between gold prices and bitcoin value.
Kimono, operating out of Silicon Valley, offers technology which enables both developers and the technology-challenged alike to easily create APIs out of regular websites, thereby making data available for anyone. An API (application program interface) is a way of sharing data between two interfaces. In this case, data that is typically trapped within websites can be pulled out and played with through Kimono. Below is a simple video, one of many tutorials, showing how Kimono transforms websites into interfaces for quick data extraction.
The APIs can be set to continuously update, meaning the data remains fresh and reliable. Users can leverage Kimono to pull data from a website and put it on their hard drive, in the cloud or even in a mobile app for future use – all without writing a line of code. The service is currently compatible with Mozilla and Chrome browsers (Internet Explorer loyalists may wish to reconsider their life decisions).
The startup launched in January 2014, but it was first coded in Ho Chi Minh City, Vietnam last year by Pratap Ranade, an Indian national, and Ryan Rowe, an American living and working in Shanghai. The two long-time friends teamed up out of mutual desire to leave the corporate world behind.
Over the 10-week course of Y Combinator, Kimono's fast and easy method for data extraction attracted a lot of attention among data-crazy internet users, growing from zero to 20,000 users. Interest from investors duly followed. Monetary figures have not been disclosed, but co-founders Ryan Rowe and Pratap Ranade intimated to Tech in Asia that the sum was quite considerable. Investors included Y Combinator VC, SV Angel, and the Winklevoss Capital.
Data knows no borders
Though based in Silicon Valley, Kimono is not limiting itself to the American market. Expert data scientists remain in short supply, and the need to extract data remains universal. Currently, Kimono's top markets are the United States, France, and Japan.
"I don't think we are going to have a US-centric view in terms of how we grow. Growth targets are going to be international and as agnostic as possible," said Rowe. That is no empty promise. Ranade and Rowe have brought the entire eight person team for an extended stay in Tokyo to increase focus and explore the Asian market.
They are likely to find a lot of enthusiasm for the product. In Asia, some enterprising users have already used Kimono for some very impressive projects. One project leveraged Kimono to crunch publicly available Beijing air quality statistics and generate a program that reflected the quality in a bundle of plastic lights. The faster the lights wink, the worse the air quality. Other, more civically-minded forays tracked news and analysis in the recent Indonesia election and votes in India's elections. Ranade noted that, in the case of India, Kimono essentially provided the backend for monitoring the world's largest democratic election in history.
See:
The big data wizards who personalized Amazon have a new startup and are offering their services to e-tailers big and small
These sort of applied uses of Kimono could be very significant for Asian governments and businesses. The way Kimono's founders see it, the next generation of government and business leaders in developing nations, including those in Asia, is coming up through the ranks right now. These are bright men and women who, with the right data, can more easily make the critical decisions that will have an outsized impact on their countries.
Because all that is needed is the ability to ask the right questions and know where to find the right data. "There is no way [they] should be employing a large firm to API-ify [their] stuff," Ranade said.
Designing the future
Though Kimono is ostensibly flush with cash, the company is in no hurry to dramatically grow its team. Its first priority is building the product. "We still feel like there is a lot of experimentation to do. When we hit that very clear path and know this is how we want to shape the next three to five years, that's when we will inject [our capital]. But we've built this war chest that will allow us to stay in an experimental phase for as long as we need," Rowe said.
As Kimono tinkers with its service – recent modifications include stronger multilingual support and letting users scrape data from websites that require a login – its fans are doing some experimenting of their own. When Rowe recently discussed Kimono with some Chinese friends, their first reaction was that Kimono could be used to fix China's broken healthcare system by pulling data like appointment schedules from doctors offices and making it available via a mobile app.
These sort of yet-to-be-discovered Kimono-powered data analyses are what drive Rowe and Ranade. "Big data is not about the number of rows in a spreadsheet, it's about the number of columns. It's about how many different things you are comparing. But the cost of adding a new column to the spreadsheet is usually quite high. What Kimono does is reduce that cost to almost nothing. That allows to you find unexpected, serendipitous relationships," said Ranade.
Top image via Flickr user Annie Guilloret
9月3日と4日にスタートアップアジア@東京を開催します!8月29日まで、割引コード < latebird >を使ってみて下さい!
Startup Asia Tokyo 2014 is on Sep 3 and 4. Until Aug 29th, unlock secret level using code < latebird >