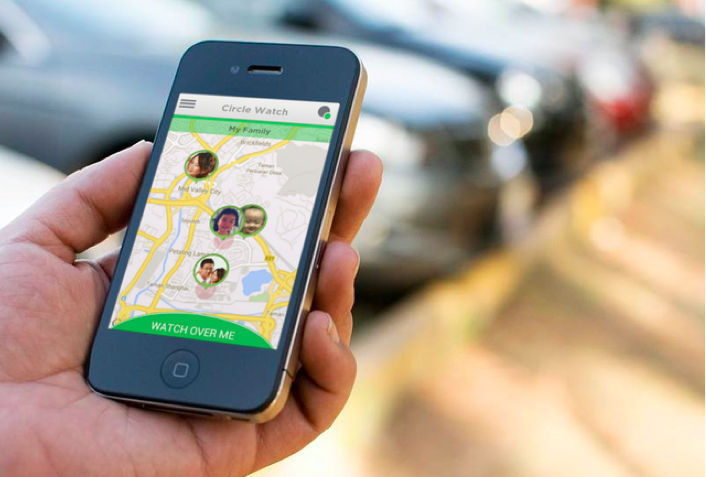 250,000 children reported missing every year in Europe. There's no official number for how many people went missing in Asia last year, but it's a huge issue and a major worry for parents in an age of human trafficking and 'modern day slavery'.
That's why the Circle Watch app was created – so that users can track their loved ones using the GPS on their smartphones.
It was created in Malaysia by James Khoo and Xin-Ci. Xin-Ci is a kidnap survivor, so she's keen to see people protected by a hi-tech service so they never have to go through such an ordeal. The team wants to see Circle Watch picked up by parents who'd like to monitor their family and make sure everyone's safe and in the right place. It's made in collaboration with local telco Maxis.
With the Circle Watch app for iOS and Android, parents can track their kids route and current location, as well as receive voice and video alerts sent out by the children.
Circle Watch automatically notifies the user whenever their loved one enters or leaves specific safe zones, such as a school or office building. On top of that, users can opt to be watched over anytime they don't feel safe. In case a bad thing happens, they only need to shake their phone to trigger an alert to the appointed emergency contacts. This feature is adopted from the developer's other app, Watch Over Me. We saw that being demoed in 2012 when the startup team, under the SecQMe company name, competed in our Startup Arena.
With support from that telco, the startup hopes to expand the service to the rest of Southeast Asia in the coming months. While the apps are free, the service costs RM3 ($0.90) per month in Malaysia for both prepaid and postpaid Maxis customers.
The Circle Watch apps are available on iOS and Android.
(Editing by Steven Millward)