Company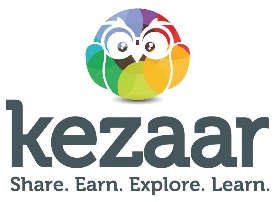 Kezaar is a marketplace for classes and workshops. It matches talent or skill sharers with learners via crowdsourcing. The company was established in March 2012 in Singapore and is headquartered there. They plan to expand to the region.
Product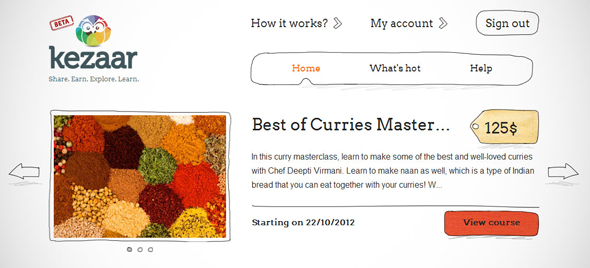 Kezaar is a social marketplace for classes and workshops in Singapore. Available as an online portal, members can register, list a class they'd like to teach, set the date, location, price point and number of participants of each class.
Users can easily sign up for a variety of workshops, instead of trawling through searches, classifieds, magazines and newspapers.
Class hosts and teachers who are in need of a learning space can work with its growing list of location partners around the island.
Benefits of signing up with Kezaar:
Variety of classes and workshops
Convenient and time-saving
Earn an income by teaching
Find a new class or workshop to learn
It offer users classes and workshops in 4 verticals:
Entrepreneurship
Enrichment – Personal & Professional
Lifestyle (Creative Arts, Culinary Arts and more)
Digital/Technology
Social features are embedded: Users can share, like, or comment workshop listings.
Its traction is undisclosed.
People
Founding team: Debbie Lee (CEO, debbie[at]kezaar.com), Kriti Kapoor (CMO, kriti[at]kezaar.com), Chua Seng Teong (VP for strategy, st[at]kezaar.com) and Alex Lam (tech advisor, alex[at]kezaar.com). More about the team.
Funding
Undisclosed.
Milestones
Similar startups
Skillshare, Learnemy, Culturerun, Evenpanda, Skillkindle, Xuejineng, eProf
Contact
Kezaar can be reached on their website and Facebook. Email them at hello (at) kezaar.com.
Embed Kezaar's timeline on your site
Just copy and paste this code: