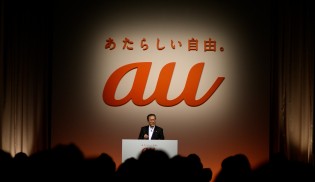 Kyodo is reporting that Japanese carriers Softbank (TSE:9984) and KDDI (TYO:9433) say they will launch Apple's (NASDAQ:AAPL) new iPad Mini with cellular connectivity one week from today, on Friday, November 30th. The wi-fi only model previously launched in Apple stores back on November 2nd in Japan.
Softbank and KDDI will also start selling the fourth generation iPad on Friday.
Both companies had a good month in October, especially KDDI which added a net of 152,700 subscribers. In comparison, Softbank managed to add a net of 37,900 subscribers. Both carriers offer the iPhone 5, and have reportedly lured a number of new customers from NTT Docomo which saw a loss of 189,800 subscribers in October.
Docomo is still, by far, the market leader with over 60 million total subscribers.