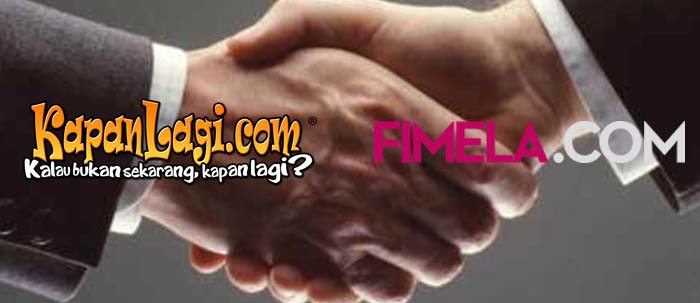 KapanLagi Network, a company combining news portal sites KapanLagi Group and Fimela Network, today announced the merger is complete. Financial details of the deal were not disclosed. Now KapanLagi Network boasts 36 million monthly unique visitors.
According to ComScore, KapanLagi Network is now Indonesia's biggest online news media in terms of monthly unique visitors, overcoming media giants Kompas and Detik. KapanLagi Network now has more than 400 employees, 10 media portals, and four production divisions that include branded content, TV and video production, and third-party services.
Both KapanLagi Group and Fimela Network run online news sites for different market segments. No announcement was made regarding changes affecting the 10 media sites, but so far it looks like they will all remain separate.
KapanLagi Network CEO Steve Christian believes they can become an independent local company as powerful as Google and Facebook in the digital sphere. Ben Soebiakto, CEO of Fimela Network now in the CMO position at the newly merged company, aims for KapanLagi Network to be "the most integrated multiplatform lifestyle media" in Indonesia. By multiplatform, he means the company's content can be accessed not just via a website, but also on mobile, social media, and even TVs in the future. KapanLagi Network currently boasts over 124 million YouTube views in total post-merger.
Besides Kompas.com, rival company Kompas Gramedia also overlooks other media businesses like newspapers and book stores. Detik's parent company Trans Corp also runs TV stations and a theme park. KapanLagi Network meanwhile, focuses purely on digital media.
(Editing by Paul Bischoff)