In 2016, if you gather everyone working at a BPO company in the Philippines and put them all on a beach front, it might look a little like the picture on the right.
This was the scene of the 2006 Rolling Stones concert in Rio de Janerio. It was one of the most attended concerts of all time with reports of up to 1.5 million people present.
According to the Business Processing Association of the Philippines (BPAP), the BPO industry currently employs 650,000 people with total revenues expected to be US$12.7 billion by the end of 2012. By 2016, it's projected to generate $25 billion and provide jobs to as many as 1.3 million Filipinos.
The problem is, just because you want to be one of the 1.3 million people with BPO jobs, doesn't mean you'll get it.
The president and chief executive of the BPAP, Benedict Hernandez, says, "While many Filipinos apply for work in IT-BPO companies, at present, the hiring rate is just five to 10 percent." If 100 people applied for a call center position in a day, only five to 10 of them will get hired.
Without solid education or good English skills, you can have the perfect attitude and still be either underemployed, or worse, unemployed.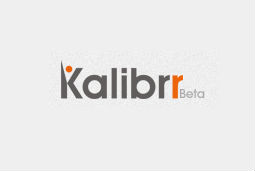 Enter Kalibrr, the Philippine startup that created an online learning platform to teach Filipinos the skills they need to snag that BPO job. If you complete their curriculum, they'll also help you find the right company to work for.
And they do it all for free. At least, forever free for students. But eventually, BPOs will have to pay Kalibrr a one-time fee every time they hire a Kalibrr graduate.
"The saddest thing for me was to reject someone who had a college degree, who had all the right attitudes but just didn't have the right skills," says Paul Rivera, founder of Kalibrr. With four and half years of experience running a BPO, Paul understands the industry he's getting into.
Kalibrr teaches English grammar, vocabulary, pronunciation, idioms, math, and even tech lessons like browser tricks that will prove to be indispensable when working for a BPO. One can go through the entire course in an average of 15 to 30 hours with some students taking up to four weeks to complete the course.
Paul and his team have already started testing the Kalibrr platform by partnering up with an internet cafe in Cavite. Through this partnership, they're able to allow anyone who's interested to take the course for free, without having to pay for computer rental and internet usage. They currently have over 700 users studying different lessons.
Paul says a couple of students have already graduated. One of them is a 31-year old single mother. Now working at a BPO, her monthly salary is currently three times as much as the Php 8,000 ($190) she was making as a front desk receptionist.
This is the kind of transformation that Paul wants to see happening over and over again.
With the help of his team in the Philippines, a couple of Stanford interns, and investors (they've already received their first round of seed funding this May), Kalibrr is on track to fulfill its mission: economic transformation through education and employment.