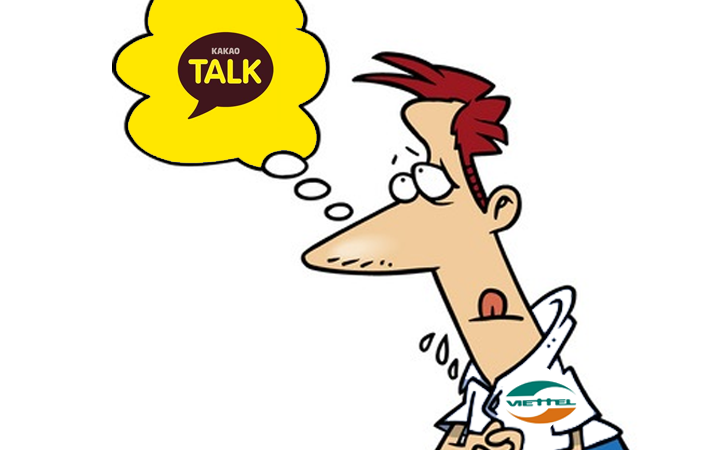 According to an article in VNExpress today, the vice president of Viettel, Vietnam's biggest telco, wants to acquire Korea-based messaging app KakaoTalk for $5 billion.
UPDATE: Since publishing this, VNExpress has removed its article on the Viettel possible acquisition. When we contacted Anh Quan, he gave no comment, nor did his editor.
VNExpress reporter Anh Quan claims to have sat in on a meeting at Viettel where Nguyen Manh Hung, the telco's vice president, made the announcement about a planned acquisition. Hung reportedly said:
We are talking with each other about buying KakaoTalk. One option is to buy the whole company or the second option is to buy into 70 percent of the company.
KakaoTalk – which has over 100 million registered users, mostly in South Korea but with about three million in Vietnam – could be useful to Viettel as a mobile and social service that's already established and grown into a platform for many web services, such as social gaming and web publishing.
However, KakaoTalk co-CEO Sirgoo Lee told Tech In Asia this afternoon that the Korean startup has not heard of such a deal and they are currently not in any talks.
Lack of mobile services innovation
Viettel, which posted $6.6 billion in revenue in 2012 and is projected to earn about $8 billion in revenue once 2013 figures are revealed, is currently the market leader among telcos in Vietnam. Its biggest rival, VNPT, is close behind with $6.2 billion in revenue for 2012. Unlike Thailand's telcos that work with and incubate startups, Vietnam's carriers hasn't been as adept at fostering innovation with value-added services for subscribers.
Such a deal would put Viettel on the map in the consumer space. Viettel has long been ambitious about expanding outside of Vietnam with its telco services and acquiring KakaoTalk would allow them to access the large user-base on the chat app platform spread across Asia.
But this is all up in the air at this point until there's a deal on paper.
(Editing by Steven Millward)