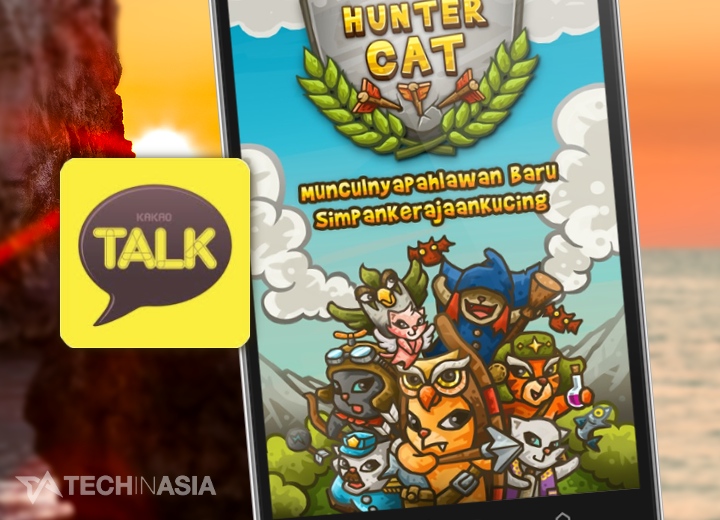 KakaoTalk, the startup messaging app with over 140 million registered users, beat the big boys like WeChat and Line to the punch with its social gaming platform, which launched two years ago. Today KakaoTalk revealed how that money-making gaming system is working out. Now KakaoTalk has 20 million monthly active users on its chat app-connected social games.
There are now 520 games that tie into KakaoTalk, made by 230 developers. These include popular titles like Anipang 2, Cookie Run, and DragonFlight. Most of these are only in Korean, reflecting that the Korea-made messaging app has failed to expand globally – or even regionally – as it hoped. KakaoTalk did not manage to usurp WhatsApp in any market other than Korea; its early expansion efforts were soon overrun by alternatives like Line and WeChat in large and important markets in Asia like India and Indonesia.
The biggest rival to KakaoTalk and its social gaming comes from Line and its own gaming platform. Line has not revealed monthly active user numbers for its social gaming service.
See: Line makes more money than any other non-game app in the world
KakaoTalk added today that it has seen 520 million accumulated log-ins to its games by KakaoTalk users – a number that displays that the app's users are playing multiple games. The average player checks into the KakaoGame platform 5.2 days of the week.
How much coin is KakaoTalk making from those virtual coins and in-app purchases? Quite a lot, it seems. The KakaoGame platform has pulled in a total of KRW 560 billion (US$546.8 million) in revenue in the first half of this year – however, that's not truly KakaoTalk revenue, as a representative explains to us that it includes the slice of in-app revenue that the company must pay to game developers. Last year KakaoTalk raked in a grand total of US$203 million in revenue, which includes non-game items like lucrative virtual stickers. (Update: The original version of this story used the US$546.8 million figure as KakaoTalk's own revenue figure, but we've decided that's unwise after clarifying the financials with KakaoTalk. The headline and this paragraph have been amended as a result).