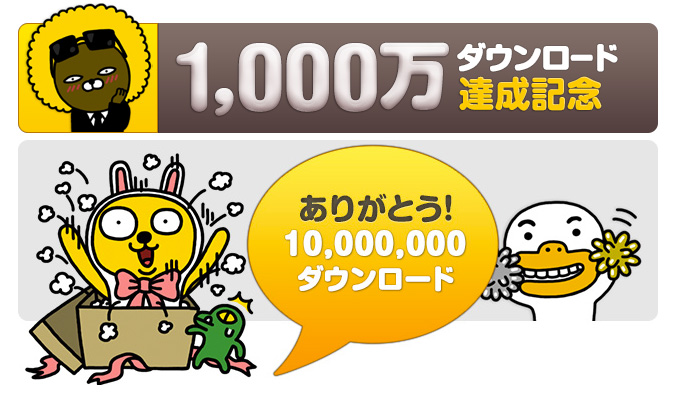 Korean mobile messaging giant, KakaoTalk, says in a blog post today that it has hit 10 million downloads in Japan (h/t SD Japan). The last count that were are aware of was 7.5 million back in December last year when it began pushing TV commercials, featuring model/entertainer Anna Tsuchiya in Japan. Just last month, KakaoTalk also launched its gaming platform in Japan too.
Perhaps, KakaoTalk's fast growth shouldn't be too much as a surprise given that it has the backing of Yahoo in Japan. But NHN Japan's Line is still the dominating mobile messaging app in Japan with more than 45 million users and 120 million users globally.
Besides Japan, KakaoTalk has also observed fast growth in countries like Vietnam and Indonesia. As a whole, KakaoTalk has more than 80 million users worldwide with 27 million daily unique visitors who send more than 4.2 billion messages each day.