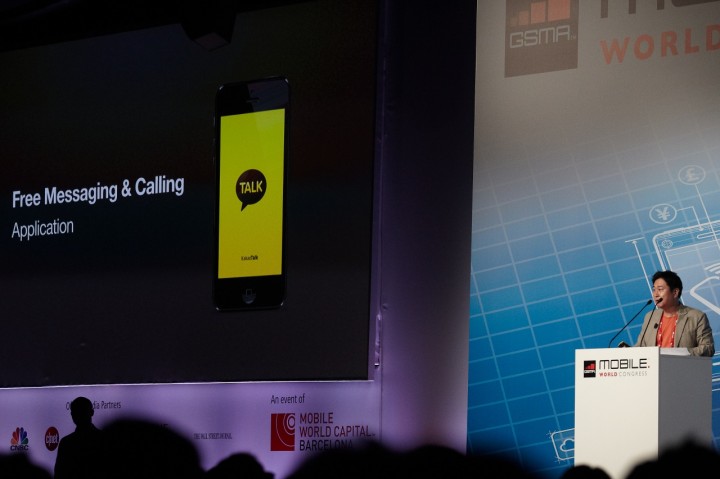 Sirgoo Lee, the co-CEO of KakaoTalk, today announced at the Mobile World Congress in Barcelona that his company is creating a feature that will allow money gifting between KakaoTalk users.
We are working with all 16 commercial banks in Korea and the Korean KFTC to enable users to send and receive money through our messaging service.
Lee says the service will allow "modest amounts" of money to be sent between users of the messaging app. He did not give a definite timeline for when the feature would be implemented. Although he delivered the speech at an international event, he also did not specify whether the service would be available outside of South Korea.
We've already seen financial services woven into other messaging apps like Japan's Line and China's WeChat. Five million users participated in a Chinese New Year's money gifting scheme on WeChat earlier this month. Both Line and WeChat are used by companies for e-commerce purchases, and both have performed especially well when it comes to flash sales.
With the recent acquisitions of Viber and WhatsApp, KakaoTalk has largely been left out of the international news loop. While it dominates South Korea and has a few million users spread out among Southeast Asia, it's struggling to gain significant traction compared to its competitors.
(Editing by Steven Millward)