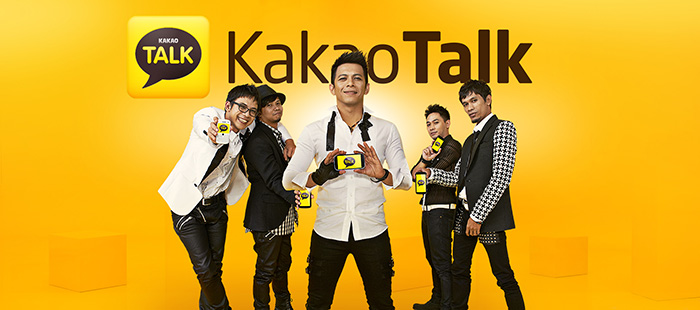 Today the team behind KakaoTalk announced it has made its popular messaging app available for Nokia Asha devices.
Owners of Nokia 500, 501, 502, and 503 devices will now be able to download KakaoTalk in countries with access to the Nokia Store. While limited to those four devices for now, Kakao states that it will expand onto more Asha devices in the future. KakaoTalk for Asha currently supports 12 languages.
The move onto Asha now means that KakaoTalk is available on a total of six mobile operating systems – Android, iOS, Blackberry, Bada, Windows Phone and Nokia Asha.
KakaoTalk remains the uncontested king of mobile messaging in its native Korea, where it claims to have a 90 percent install rate on smartphones. But it's fighting with competitors to gain users in other markets, particularly in Southeast Asia. Given the wide range of mobile devices and operating systems across that region, it's important for messaging apps to be available on as many different types of phones as possible.
Like its Japanese counterpart Line, KakaoTalk has raked in monster revenues thanks to sales from games and stickers – in the first half of 2013 the it earned over $300 million. The company is now reportedly eyeing a move into news and media.
KakaoTalk for Asha is available for download here.
(Editing by Paul Bischoff)