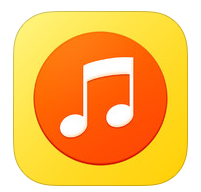 I'm sure all of us music lovers are well aware by now, Spotify is expanding in Asia and iTunes is also entering the music streaming space, but now Kakao is jumping in the game with Kakao Music. The chat platform wars are criss crossing into music territory.
This isn't Kakao's first attempt at providing content, as its been in the games space for a long time. In fact, its KakaoGames branch made the company the bulk of its $311 million in revenue (though that figure includes takes from developers). On top of this, Kakao also hosts KakaoPlace, KakaoPage, and a digital publishing platform, so music would seem like a natural progression.
TIA snagged an email interview with Kakao's Sonia Im yesterday who gave us a lowdown on Kakao's music ambitions.
Does Kakao intend to compete with Spotify and other music streaming services? How are you different from them?
Unlike other music streaming services, KakaoMusic is a new type of mobile music service that combines social with music. Leveraging the social graph created through users KakaoTalk and KakaoStory friends list and relationships, KakaoMusic enables users to create and share a personally curated music room with their friends. Users can also leave comments on each others music rooms and share memories and sentiments about songs in the music room.
Is there any specific type of music that Kakao will feature?
We offer all types and genres of music, including almost all of the songs that are available on pre-existing local music streaming services.
What countries are you currently launching this service in?
The service is currently only available in Korea, in Korean.
What's the 'music room' feature within Kakao Music? Is this at all like the deadpool service turntable.fm?
The music room is a personal space within the KakaoMusic application that displays all of the songs that a user has purchased, in addition to the comments left to the user. Leveraging the friend list from KakaoTalk, users can easily visit their friends' music rooms to check out their music list and share opinion. This is different from other services in that 1) it leverages a social graph from KakaoTalk, and 2) people can socialize within the app.
How is KakaoMusic connected to the chat app?
Users can invite friends to join them in enjoying a song that they purchased through the 'listen together' feature. The friends receive an invitation message through KakaoTalk.
It is also highly integrated with KakaoStory, Korea's number one SNS service. Once a user purchases a song from KakaoMusic, they can choose to post the song on their KakaoStory. KakaoStory friends can not only leave comments about their friends' song selection, but can also click on the music post to directly listen to the song (users need to also be KakaoMusic users to enjoy this awesome feature.
How does music fit into Kakao's growing portfolio? Will you be expanding into other content like movies soon?
KakaoMusic is another venture that Kakao is taking, in its journey to create a solid mobile social platform. Kakao has been expanding our social platform, leveraging the powerful social graph and high network traffic gained through our messenger service KakaoTalk, from a simple SNS service (KakaoStory) to a social gaming platform (KakaoGame), mobile marketing platform (KakaoTalk Plus Friends), and digital contents marketplace (KakaoPage). KakaoMusic is our next project and this is all a part of Kakao's mobile platformization.
We don't have any plans to expand into moviesfor the moment.
How do you manage the licensing for the music?
We have newly obtained the required licenses for the KakaoMusic service, following appropriate measures. Please understand we are not able to fully disclose deals of our contract.
---
So far, the apps don't have great reviews, getting just below two stars. So it's possible that users are not digging the interface. Time will tell if KakaoMusic can turn into a full fledged music service that users actually use.
You can download the Android app here and the iOS app here. So far, they're only available in South Korea.
(Editing by Josh Horwitz)