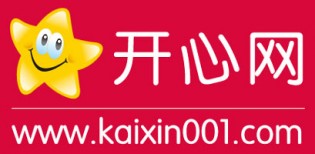 Kaixin001, which has sort of become China's Myspace (in that it's still out there and has a surprising number of members despite the fact that no one ever talks about it any more), apparently isn't content to slide quietly into internet oblivion. Embracing the mobile revolution, the social networking service is reportedly planning a new mobile app that's aimed at parents.
The app is aimed to serve as both a way for parents to track and hold memories of their kids as they grow up, as well as an encyclopedia of sorts on all things relating to child rearing so that hesitant parents can check the handbook in their smartphone before deciding how to deal with their kids. It's not a particularly innovative concept, but Kaixin does have a large user base to market the app to, so it might be able to overtake the many alternative apps for parents that are already out there.
It's also worth mentioning that Kaixin's older, white-collar user base probably has more parents per capita than most other Chiese social networks. Kaixin may not be the hippest kid on the block these days, and this new app may be a bit late, but if nothing else it seems clear that Kaixin knows its users' needs well.
The app is currently in internal testing, and will be released later this year.
[via Sina Tech]