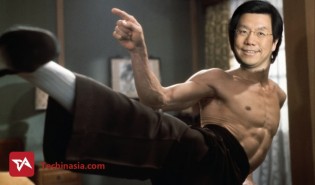 The former Google China boss Kai-Fu Lee made a stand against short sellers Citron Research earlier this week – and now the two parties continue to duke it out via open letters, debating the ethics of Citron's attacks on US-listed Chinese stocks such as Qihoo (NYSE:QIHU). Citron, despite its claims of wanting to expose wrong-doing, makes no ethical guarantees of not trying to soft-sell or inflate stocks for its own profit.
Mr. Lee's earlier broadside at Citron was aimed at its many factual errors in a report on another Chinese company, Sohu's (NASDAQ:SOHU) Sogou search engine, and he wasn't defending Qihoo as such. Citron, in its initial letter dated August 30th (see below), did not bring up the issue of its numerous inaccuracies in its latest report. Instead, Citron put forward an interesting challenge for Kai-Fu Lee:
We believe it is very risky for investors when they are encouraged to ignore common sense and obvious signs of management misdeeds. We have extended an open invitation for you to debate the topic on CNBC Asia if you ever agree to appear for a live discussion.
For Citron, one of the key "common sense" curveballs is Qihoo's ad revenue and gaming ARPU claims. Those concerns date back to three earlier attacks by Citron on Qihoo (see: 1, 2, 3).
Here's the initial letter of reply from Citron's Andrew Left, followed by a response from Kai-Fu Lee that was posted the same day on his Weibo page: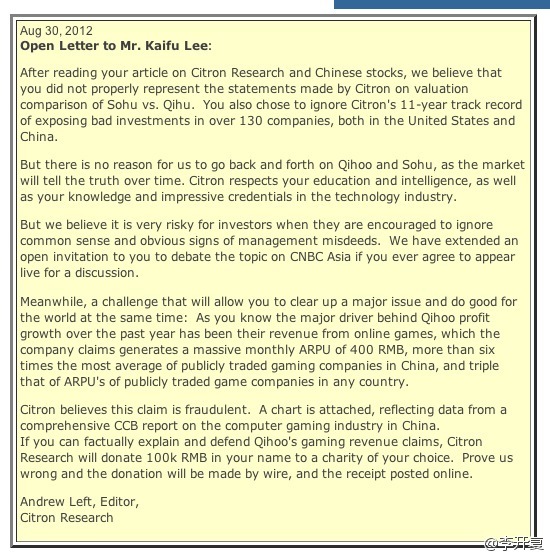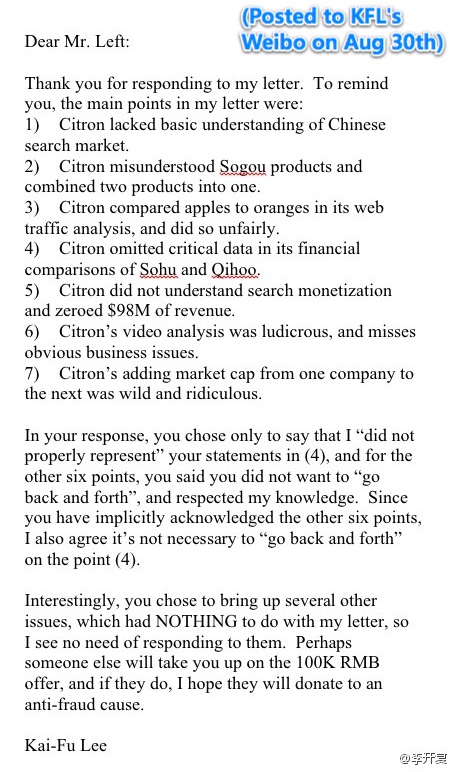 So Mr. Lee, now the founder and CEO of startup incubator Innovation Works, is not keen to debate the topic, perhaps as it might be misconstrued in the media as defending Qihoo, a controversial local web company which made waves by launching its own search engine last week.