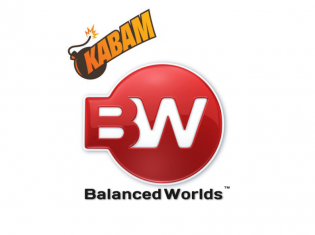 Social gaming giant Kabam has announced its acquisition of China-based Balanced Worlds Studio. The latter is a game development company established in 2006 which specializes in 3D social games. The terms of the acquisition were not disclosed.
Balanced Worlds is led by three North Americans including CEO Christopher Pfeiffer [1]. His team of 17 will join Kabam's Beijing office in the city's Central Business District, and bring Kabam's total staff in the city to over 90. Kabam's president, Andrew Sheppard, highlighted what the acquisition means for his company:
The Balanced Worlds team brings a strong discipline and creative flare in 3D game development that will complement Kabam's expanding portfolio of games. […] By merging Balanced Worlds' expertise into Kabam's already robust studio in Beijing, Kabam will continue to diversify its mobile offerings beyond the enormously popular strategy games Kabam is known for.
Balanced Worlds released the Bomberman-ish Bomb Buddies earlier this year, which is available to play on PC and on Facebook. You can check out a sample of the gameplay below.
Kabam's Beijing studio has worked on titles like The Hobbit: Kingdoms of Middle-earth, and Kingdoms of Camelot: Battle for the North.
---
There's an interesting interview with Christopher over on AgendaBeijing.com from last year, in which he outlines why he came to Beijing in the first place and his impressions of working there thus far.  ↩