Mumbai based local search services firm JustDial Ltd. (BSE:535648; NSE:JUSTDIAL) yesterday announced plans of expanding its operations to overseas markets in the UK and the UAE in September and October, respectively. The announcement was immediately followed by a 4.31 percent leap in trade, according to a report by The Economic Times.
Besides the UK and the UAE, JustDial also has plans to enter into a number of Southeast Asian markets, especially those in the emerging phase.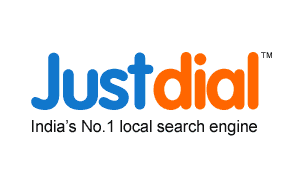 Initially, the JustDial model was just about local search and listings. That worked well for the company in India, prompting it to expand to food ordering and ecommerce. Its ecommerce platform 'Search Plus' services allow business to consumer commerce via the JustDial platform, which means that JustDial can make use of its ever-increasing database of consumers and network of businesses.
"The idea is that diehard users of JustDial should be able to use it wherever they go. And in countries where they don't have a product like JustDial, they will be addicted once they discover it," says VSS Mani, CEO and founder of JustDial.
This represents a reversal of sorts. Mostly, we have seen Indian startups replicating internet-based business models that have worked in the West, as in Flipkart and others being inspired by Amazon. JustDial is an example of a home-grown Indian business model that is being taken abroad.
See: Zomato makes first ever acquisition to boost listings of New Zealand restaurants
Thanks to greater internet penetration in the UK and the UAE markets, JustDial could very well focus more on services through its mobile app and web-based apps. This could mean that a lot of the operations that need local involvement otherwise can be avoided, possibly allowing JustDial to work better on a few specific areas rather than the entire spectrum of platforms like it does in India.
The company is currently working on bringing operations of its US and Canadian wings under its direct control after a terminated deal with its licensee. JustDial first entered the US and Canada markets in 2010 via its subsidiary, JustDial Global, which recently announced that it was unable to operate in the two markets, forcing JustDial to take over.