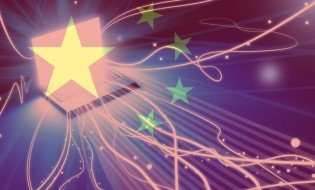 Every website goes down every now and then for maintenance, upgrades, or just because something has gone wrong on the server. But in China, that kind of thing seems to happen to an awful lot of web services on a single day: June 4. It's so common, in fact, that it's sarcastically referred to as 'internet maintenance day.' In 2009, Chinese net users counted more than 300 services down for "maintenance" on June 4 that year.
I don't want to go into too much detail about the reason behind that day being chosen lest we find Tech in Asia gets "maintenanced" on a more permanent basis, so if you're not sure why this massive censorship bonanza happens on that particular day, well, I'll just leave this link here.
So what should you expect on this year's June 4? More of the same. Expect snarky comments, expect a lot of references to "May 35" (because the phrase "June 4" itself is often censored). Expect heavy and fast censorship and expect some websites just to not be available for a day or two surrounding the anniversary. If you look at the list from 2009 you can see that all sorts of sites were taken down (or perhaps took themselves down to avoid controversy).
This year it likely won't be as extreme as it was in 2009, as that was the 20th anniversary of the aforementioned event, and China's government tends to see those big anniversaries as particularly dangerous. Moreover, China's web censorship measures have matured quite a bit since 2009.
Many sites — especially the big ones — are likely to be up, but with special restrictions in place and probably certain features disabled. In 2009, for example, Renren, Douban, and other social networks all had features temporarily disabled. And since 2009 and the rise of services like Sina Weibo, the government and tech companies have gotten quite a bit better at censoring with subtlety. Instead of blocking posts about the anniversary outright, for example, we may see services like Weibo allowing users to post whatever they want but then automatically hiding any posts containing blocked keywords from all other users, effectively censoring users without them knowing it. Blocked searches are another tactic that's become common these days; many services will let you say whatever you like but blocked searches makes it difficult to see what others are saying about the same topic.
It's hard to be sure exactly what will happen on this year's 'internet maintenance day', but whatever goes down, it's not likely to be a lot of fun. And we should warn you to be careful if you're planning to mess around to test the censorship measures on services like Weibo. China's laws give police an awful lot of leeway, and they don't tend to mess around when it comes to this particular anniversary, so tread with caution.