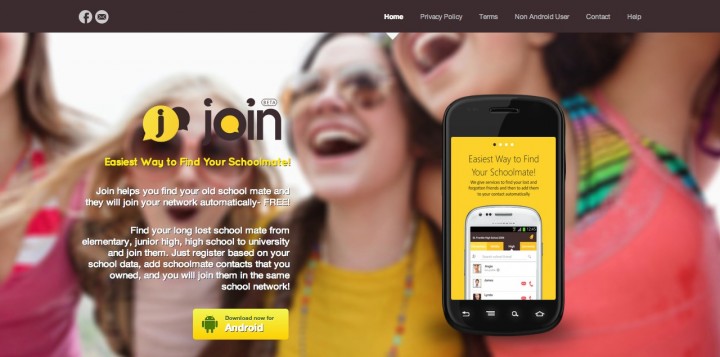 While Indonesians love to connect and socialize with friends on social networking sites and apps, there hasn't been an app catered specifically towards connecting with old schoolmates. Well there is one now in the form of an Android app called Join Alumni & School Friends – or Join for short.
Join app's mechanics are simple. Users just need to register via either Facebook or the traditional sign-up. Then they need to choose which schools they went to – from elementary to university – as well as the years attended. The app will then automatically put that person in the corresponding group where he or she can find other long-lost schoolmates who also signed up for Join app.
When there's at least five members in a corresponding group, they will be able to make and share posts just like on a Facebook wall. Furthermore, users can post events as well as chat with other users in the group.
Most users won't need to type in and build their school groups from scratch because Join Team has put 276,556 school groups in its database based on education ministry data. There's also a "suggest your school" option just in case the data isn't complete.
Fresh start
Right now the app is still quite empty. None of my former school classmates are on it. Join app can help find alumni networks on your Facebook and add them onto your new network inside the app, but that's after they accept the invitation and register inside the app too.
The app is built by a six-man crew who started building this in November. The Yogyakarta-based team drew its inspiration from the success of Member, a similar app made in South Korea. Member has similar features, and has recently gone viral, accumulating over five million downloads so far.
I'm liking my initial user experience when using Join app (apart from its emptiness) as it's pretty simple to use.
Indonesians are open to experimenting with new social networking products, as we've seen with the uptake of Path in the country. So let's see how this app will fare in the coming months.
The Join team plans to launch its website and iOS app in two months' time. The startup hopes it can reach 100,000 users by the end of Q1.
Android users can give Join a try here.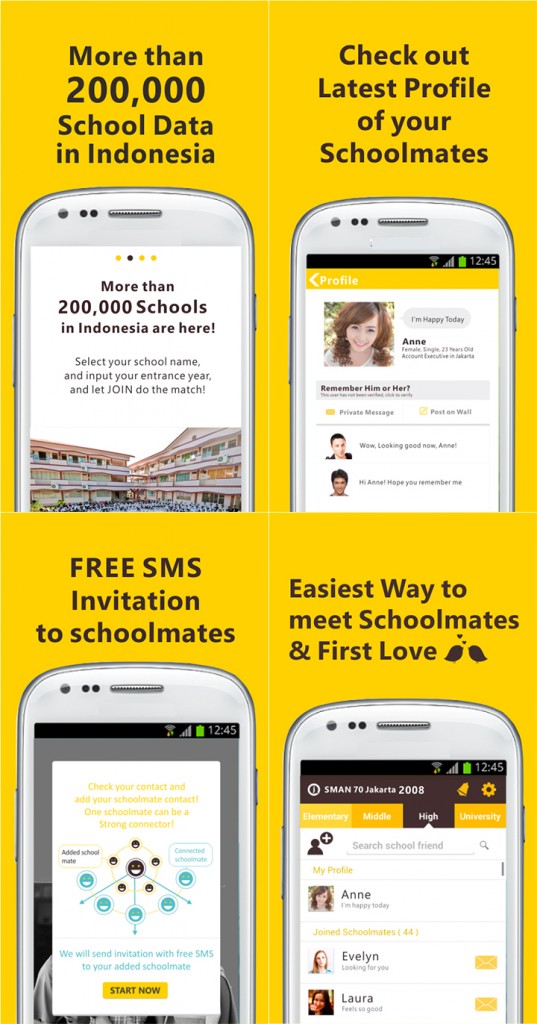 (Editing by Steven Millward)
---
This post was originally published on our new Indonesian site Tech in Asia ID, which you should totally bookmark and follow on Twitter and Facebook now.