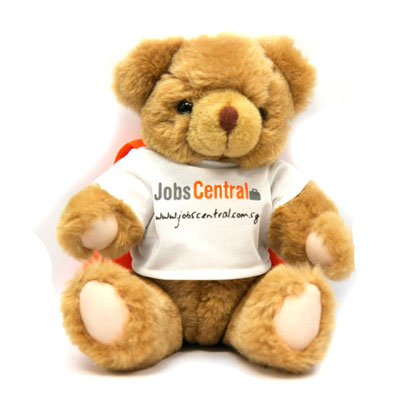 A couple of weeks ago, we broke the news that Singapore's JobsCentral got acquired by U.S ' CareerBuilder. The sum, though undisclosed, was rumored to be the highest ever in Singapore's tech start-up scene.
Their success was derived from hard-work and smart decisions over the years. We wanted to understand how JobsCentral was founded and learn a little more about the team, the culture, and about life after the team's exit. A special thanks to the JobsCentral partners Lim Der Shing, Huang Shao-Ning, Michelle Lim and Eric Koh who took time out of their busy schedule to share their answers with us.
The Founding
The JobsCentral idea was sparked during the dot com boom from 1996 to 1999. After studying some business models, the team decided that the job portal business has good potential in the region.
"We also liked the fact that a job portal business helps people better their lives. So by April 2000, our initial team was formed and we started working on the business," said Der Shing.

Initially, it was only Der Shing and Shao-Ning operating as a two-man show under the JobsFactory name. Like most dot com start-ups during that period, the team operated out of Der Shing's home to keep costs low. They were paid just $500 per month which was just barely enough for survival.
When asked why was the name changed from JobsFactory to JobsCentral, the team explained:
"We needed a separate brand as JobsFactory back then was closely associated with campus recruitment, which was our niche market when we first started. So in late 2005, we created the JobsCentral brand which we use for all our experienced professional products.

Both JobsFactory and JobsCentral were used concurrently for a couple of years before we merge everything under the JobsCentral brand as it has gained considerable mindshare in Singapore. So now, we only use the JobsCentral brand and have BrightSparks as a separate brand due to its unique audience."
Subsequently as the business grew, Eric and Michelle joined JobsCentral full time in 2002 and 2003, respectively. As CTO and COO, Eric and Michelle brought on board their valuable operational and strategic skills. Today, JobsCentral has a management team that have complementary skill-sets. They work well together as friends and as partners.
"We have been fortunate to have grown the company over the past 10 years and currently we have about 3 million career seekers and 20,000 employers/organizations using our various media channels each year."
Strategy, Culture and Philosophy
Working smarter and running faster than competitors have always been the way of JobsCentral. Der Shing explained that JobsCentral would never do a 'me too' product. Whatever JobsCentral does, the team always tries to innovate and differentiate from the crowd. "We believe in seeking out and creating our own 'blue oceans'" he said.
A good example is the way JobsCentral based their job postings on a "freemium" concept five years ago. By offering free postings to most employers and charging for premium services, JobsCentral is able to grow rapidly to catch up with their competitors. Besides moving fast and taking this 'blue ocean' approach, JobsCentral also places emphasis on building a fun work environment.
"We are a service business. It is important that our staff enjoy their work and have friends in the office. Work life balance and harmony are encouraged and we respect people's leisure time," said Der Shing.
"If you visit our office, you will notice that most people get off work before seven. In fact, our official working hours is from 9am to 5pm. We also do not like red-tape and bureaucracy and try to empower our staff as much as possible," he added.
Life After Exit
Der Shing: I am very focused on wanting to achieve our corporate vision of becoming the number one career media in the region. I am excited at the thought of leveraging off more resources to get to the goal faster.
Shao-Ning: Life has not really changed for me after the acquisition. I think among the team, I have the most immediate demands to integrate my finance work flow and reporting needs. Other than that, I am quite excited about the regional potential, now that we have CareerBuilder as our new partner.
Michelle: Work wise, I am focused on growing the JobsCentral brand and the usual day-to-day issues of running my teams. Personally, it is very gratifying that something I have helped build is affirmed by this deal and I am excited to be part of the CareerBuilder family. Overall, life is pretty much the same for me and I still have to make my own coffee.
Eric: As the CTO, joining CareerBuilder presents a great opportunity for me to gain insight on their IT infrastructure, software architecture and development processes which supports a business that operates on a much bigger scale than JobsCentral. Money wise, I am planning to invest in stocks and bonds, and also set aside a portion for angel investing in local tech startups.
More about the JobsCentral Management Team
Lim Der Shing, CEO (Age – 35)

Bachelor of Engineering (Electrical & Electronic), Summa cum Laude, University of Michigan, Ann Arbor, USA
Hwa Chong Junior College
Der Shing is in charge of the JobsCentral Group and is responsible for P&L, strategic planning and product development.
Previously an overseas scholar with Sembcorp, Der Shing graduated summa cum laude with an Electrical and Electronic Engineering degree from the University of Michigan, Ann Arbor. Der Shing gives back to the community by sharing his experiences with other budding entrepreneurs on online forums/websites and is a member of Entrepreneur Organisation (EO) and a Council Member of Southwest CDC. In 2007, he won the Spirit of Enterprise award. He is married to Shao-Ning and they have 3 young sons.
Huang Shao-Ning, Deputy CEO (Age – 35)
Bachelor of Business Administration, Ross School of Business, University of Michigan, Ann Arbor, USA
Raffles Junior College
Shao-Ning focuses on product management, finance, and HR for the company. She has grown the annual large scale JobsCentral Career and Learning Fair from a small event to the largest job-centric event in Singapore.
Previously she was with Business Controls at IBM. Shao-Ning has a Bachelor of Business Administration degree from the University of Michigan, Ann Arbor.
Michelle Lim, Chief Operating Officer (Age – 40)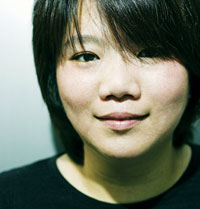 MBA, Kelly Business School, University of Indiana, Bloomington, USA
Bachelor of Science (Hons), Building, NUS
Hwa Chong Junior College
Michelle is in charge of all marketing, creatives, and content in the JobsCentral Group. Her responsibilities include marketing and media strategy/campaigns, PR, branding, creative work, editorial, and research.
Michelle obtained her MBA from Indiana University, Bloomington and also has a Bachelor of Science (Hons) in Building, from the National University of Singapore. Prior to JobsCentral, she was a Marketing Manager with IBM in San Jose in California and also a Ministry of Foreign Affairs officer.
Eric Koh, Chief Technology Officer (Age – 36)
Master of Science, Computing, NUS
Bachelor of Science, Computing (Hons), NUS
Hwa Chong Junior College
Eric is the master architect of all JobsCentral systems. He works tirelessly to improve and enhance the IT infrastructure and products with state-of-the-art features and superb user experience.
Recently, Eric was a winner of Digital Life's Top Developer award. Eric was previously a scholar with PSA and has both a Master's and Bachelor's degrees in Computing from the National University of Singapore. An avid anime fan, Eric is married with 2 young sons and enjoys spending time with his family.